Recipes
How to make perfect chicken liver pâté | Life and style
Something's happened to pâté.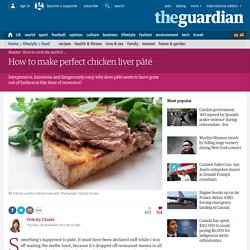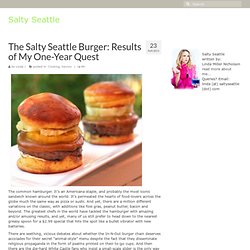 The common hamburger.
The Salty Seattle Burger: Results of My One-Year Quest | Salty Seattle
Chicken Karaage Recipe (Japanese Fried Chicken)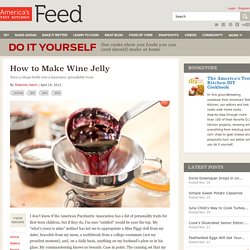 How to Make Wine Jelly
I don't know if the American Psychiatric Association has a list of personality traits for first-born children, but if they do, I'm sure "entitled" would be near the top. My "what's yours is mine" instinct has led me to appropriate a Miss Piggy doll from my sister, bracelets from my mom, a toothbrush from a college roommate (not my proudest moment), and, on a daily basis, anything on my husband's plate or in his glass. My commandeering knows no bounds.
'Modernist Cuisine' Adapted to Home Entertaining
Preserving Lemons the Traditional Way
Your favorite yellow, salty, ultra-meltable cheese—now in customizable form. This recipe is free, but you must first log in to see it. As always, all content and recipes on America's Test Kitchen Feed are free to view. Don't have an account? Sign up now to view free recipes, leave comments and more! Thanks for printing this recipe.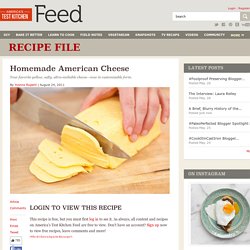 Homemade American Cheese
Mozzarella-Stuffed Turkey Burgers -EW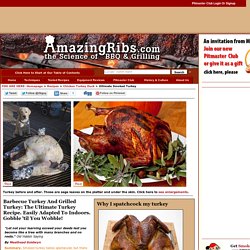 "Let not your learning exceed your deeds lest you become like a tree with many branches and no roots." Old Yiddish Saying By Meathead Goldwyn Summary. Smoked turkey tastes spectacular, but there are tricks revealed in this recipe that make it the Ultimate Turkey, whether it is smoked outdoors or roasted in your kitchen.
Barbecue Turkey And On Turkey On The Grill: The Ultimate Smoked Turkey Recipe