Ragnar
If you're a professional who likes to be intellectually stimulated and you enjoy keeping up with the latest news and breaking trends, the internet provides you with an endless choice of carefully curated sites to visit. Today, we bring you six of them that we believe are leaps and bounds above the rest. These sites will not only educate you on topics ranging from business and technology to art and design, they'll motivate you to find your own, original ideas and see them through. They're culturally relevant, they're idea driven and most of all, they're deeply inspirational. TED is short for three incredibly important subjects in our modern world; technology, entertainment and design.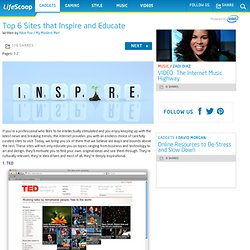 HTML | Don't Fear the Internet
In this enlightening (and hunger-inducing) episode, we'll talk a bit about HTML code structure before we get into the meat of it (har har!) in upcoming episodes. Hey everyone! Welcome back for the next installment of Don't Fear the Internet!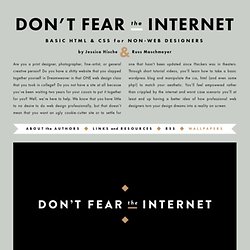 Numbaland!
involves estimating the location of an enemy ship on a number line. This fun and simple game mechanic can be used to address multiple core standards, including those relating to integers, negative numbers, decimals, fractions, percentages, operators, and measurement. involves shooting asteroids by estimating their positions on a polar coordinate grid (e.g., 270 degrees) or their time locations on a watch face (e.g., 15 minutes).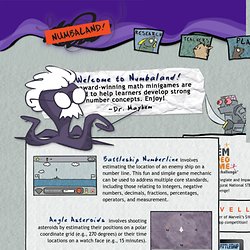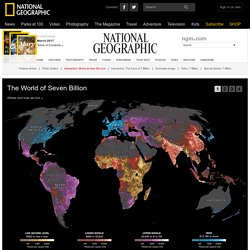 The World of Seven Billion The map shows population density; the brightest points are the highest densities. Each country is colored according to its average annual gross national income per capita, using categories established by the World Bank (see key below). Some nations— like economic powerhouses China and India—have an especially wide range of incomes. But as the two most populous countries, both are lower middle class when income is averaged per capita.
Philosophy Timeline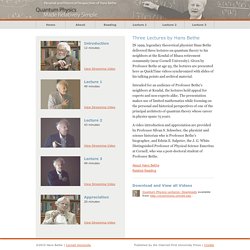 Three Lectures by Hans Bethe IN 1999, legendary theoretical physicist Hans Bethe delivered three lectures on quantum theory to his neighbors at the Kendal of Ithaca retirement community (near Cornell University). Given by Professor Bethe at age 93, the lectures are presented here as streaming videos synchronized with slides of his talking points and archival material. Intended for an audience of Professor Bethe's neighbors at Kendal, the lectures hold appeal for experts and non-experts alike.
Smart Guide to 2012: Mapping the human brain - health - 23 December 2011 -...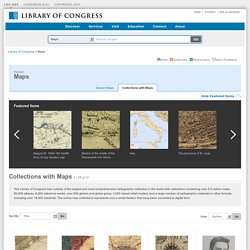 The Library of Congress Search by Keyword | Browse by Geographic Location Index | Subject Index | Creator Index | Title Index The Geography and Map Division of the Library of Congress holds more than 4.5 million items, of which Map Collections represents only a small fraction, those that have been converted to digital form.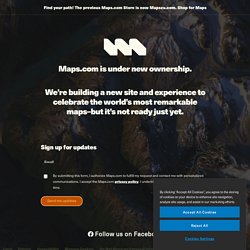 Maps.com is a premier online source of maps, atlases, globes and other mapping products and solutions. Since 1991, when it was founded as Magellan Geographix, Maps.com has distinguished itself through its comprehensive range of high-quality products, its easy ordering system and its commitment to impeccable customer service. Individuals, schools and businesses can easily find what they need through Maps.com's extensive online catalog. Those with more specific needs can make use of the site's first-rate custom mapping services to get the solutions that they need at affordable prices. From travel maps to blank maps, Maps.com has something for everyone.