Weddings
Alfred Angelo... Find the perfect Wedding Dress, Bridesmaid Dress, Prom Dress, Flower Girl Dress or Mother of the Bride Dress at Alfred Angelo.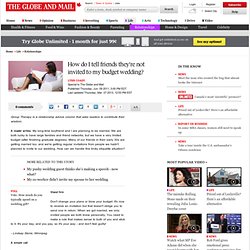 How do I tell friends they're not invited to my budget wedding?
Group Therapy is a relationship advice column that asks readers to contribute their wisdom. A reader writes: My long-time boyfriend and I are planning to be married. We are both lucky to have large families and friend networks, but we have a very limited budget (after finishing graduate degrees).
Wedding Games By Popular demand, here are some popular games that are played on or with the bridal couple. If you have any other games, please let me know (Email).
Anna's Cake House - Wedding Page - Games Wedding Games - Wedding games for your reception
Wedding Graphics by Original Country Clipart by Lisa
Wedding Idea Center
Are you ready for some whimsical eye candy? Today's winning party feature goes to this Alice In Wonderland Birthday Party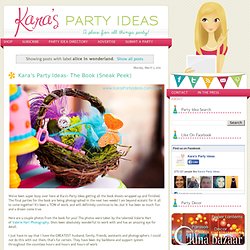 Karas Party Ideas
Posted July 11, 2011 by EmmalineBride | ♥ 11 Comments - Leave a Comment!
Rustic DIY Wedding - Bridesmaid.com - StumbleUpon
Before your engagement…