Beauty
Get flash to fully experience Pearltrees
Posted on April 19, 2011 by Kristina in Beauty Tips
Posted on March 6, 2012 by Kristina in Beauty Tips You don't have to spend a fortune at a spa to look fantastic.
Posted on January 26, 2012 by Kristina in Beauty Tips
Posted on February 6, 2012 by Kristina in Beauty Tips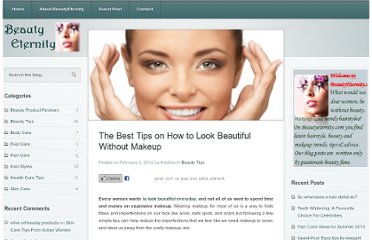 Created By Blinc Cosmetics Most women pull off beautifying themselves very well.
This season make up is thoughtfully groomed for the highest level of precision.
Makeup brushes are your everyday tools to stay beautiful and bright. So they have to be cleansed as often as once in two weeks or more often if you use them everyday.
Our skin is the first thing people notice about us.
Just because exhausted mummies lack time, doesn't mean we lack style!
There's a saying that when you get older you have to choose between your face and your figure because when you lose weight you lose volume in your face, which makes you look older.