HIking
2012 Backpacking Checklist Essentials Released – Free Download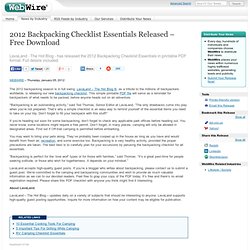 WEBWIRE – Thursday, January 05, 2012 The 2012 backpacking season is in full swing. LavaLand – The Hot Blog ®, as a tribute to the millions of backpackers worldwide, is releasing our new backpacking checklist. This simple printable PDF file will serve as a reminder for backpackers of what needs to be packed, before anyone heads out on an adventure.
Hiking and Backpacking Trail Maps
Hiking and Backpacking Maps You should take a map with you when you go off hiking or backpacking. Preferably, it should also be a map of the same area in which you're hiking through. In other words, that state map in your glovebox with all the highways on it probably won't do.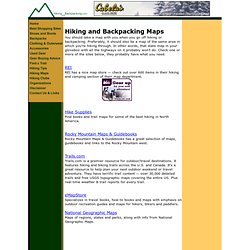 Topo Maps are Free! You never need to register or subscribe to download a topographic map. No sign-ups, registration, or other annoying hoops! Just go to a park, trail or campground on this site and we will show you the topo maps that cover the area. USGS 1:24,000-scale topo maps, also known as 7.5-minute quads, can provide valuable information to anyone hiking or camping in the United States.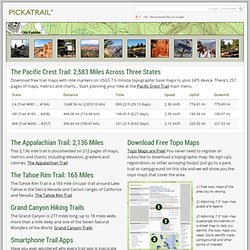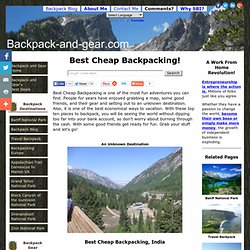 Best Cheap Backpacking is one of the most fun adventures you can find. People for years have enjoyed grabbing a map, some good friends, and their gear and setting out to an unknown destination. Also, it is one of the best economical ways to vacation. With these top ten places to backpack, you will be seeing the world without dipping too far into your bank account, so don't worry about burning through the cash. With some good friends get ready for fun.
Best Cheap Backpacking