ART
Flowers Galleries: Artists - Tim Lewis
Tim Lewis was born in England in 1961 and graduated from the Royal College of Art in London in 1987. He has exhibited internationally and his work is in public collections including the Arts Council of Great Britain, the British Council, and the Walker Art Gallery in Liverpool, England. Lewis' work continually advances in terms of personal and practical development; works are first envisioned in their entirety and thereafter realised. The electronic programming and physicality required to animate a piece and fulfil the original design, entails an extensive period of development and discovery for each work.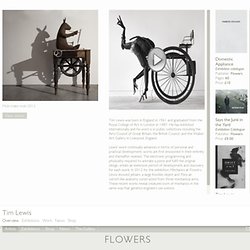 I would like to introduce myself: My name is Ego Leonard and according to you I come from the virtual world. A world that for me represents happiness, solidarity, all green and blossoming, with no rules or limitations. Lately however, my world has been flooded with fortune-hunters and people drunk with power.
No real than you are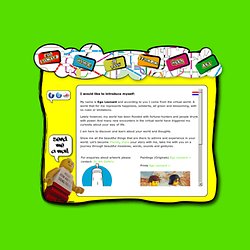 New York subway in the 80s
360 Dergee Aerial Panorama | 3D Virtual Tours Around the World
'ASCII Erika' is an investigation of the materiality of computer code. Or, at least how we see code, now in 2014. The project consist of a modified German typewriter – the portable Erika 2 (1923), and its written output. The Erika is modified in the way that its original typebars has been replaced with ASCII characters - produced with high resolution 3d printed steel parts. Accordingly, graphics on the keyboard layout has also been altered. This allows the Erika to write code.
weff loff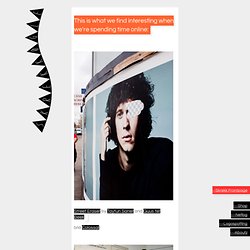 The Humorous Art of Bent Objects by Terry Border
8 Amazing photos of pencil lead sculptures
- www.pointcarl.com -
Writing, essays and information about Patricia Piccinini Index of all artwork and works by Patricia Piccinini Calendar and event information for Patricia Piccinini Links and connections CV - Curriculum Vitae for Patricia Piccinini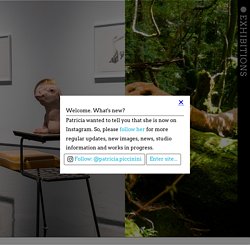 ALEXA MEADE
Pictures by Rigdalysayrawrr - Photobucket
SNL's Shake Weight Parody: Even Dirtier Than The Original (VIDEO)
Simplemete Susan Coffey Hermosa Descargar Gratis

Publicado por: Sencillamente Hermosa General Maximo
y6X1N.jpg (JPEG Image, 746x4463 pixels)