PRINTABLES
Free Printables | Call Me Victorian. Today's post features scans of vintage postcards.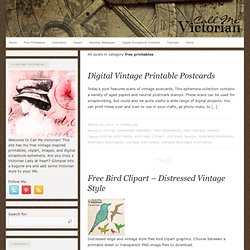 This ephemera collection contains a variety of aged papers and neutral postmark stamps. These scans can be used for scrapbooking, but could also be quite useful a wide range of digital projects. You can print these over and over to use in your crafts, as photo mats, to […] Posted by victoria on March 28, 2014. Vintage Gummed Parcel Post Shipping Labels. Vintage gummed labels in editable printable PDF templates for your to print on your laser and inkjet printers.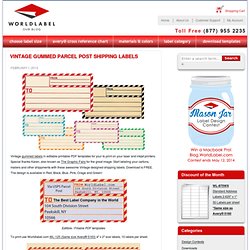 Special thanks Karen, also known as The Graphic Fairy for the great image. Start labeling your cartons, mailers and other shippments with these awesome Vintage designed shipping labels. Free printable labels & templates, label design @WorldLabel blog. Open Source and more! FUN WITH DECALS: In the Kitchen Free PDF Images and Giveaway. This post has been quite a while in the making.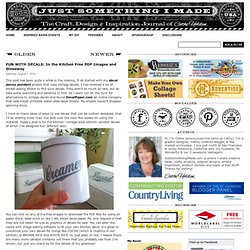 It all started with my decal penny pendant project that uses vintage decals. I had received a lot of emails asking where to find such decals. Animal Woodcuts and Printable Book Plates. The other day I received an old German speller that I'd purchased on ebay that was published in 1832.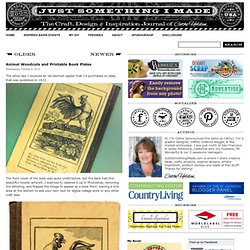 The front cover of the book was quite unattractive, but the back had this beautiful rooster artwork. I scanned it, cleaned it up in Photoshop, removing the lettering, and flopped the image to appear as a book front, leaving a nice area at the bottom to add your own text for digital collage work or any other craft idea. Free Christmas Printable Subway Art — Printable Decor. Hello there!
If you are new here, you might want to for daily printable updates and craft talk. If you like this article, please help spread the word by with your friends. Three 11×14 inch coordinating Christmas themed art prints are yours for the download. Free – Peony pattern wrap around labels. Today I am taking advantage once again of the scheduling options to bring you a post, while Ken and I are in a mini trip in Las Vegas!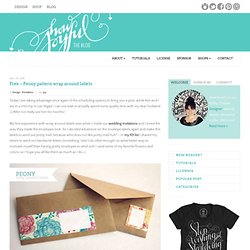 I can not wait to actually spend some quality time with my dear husband =] After not really see him for months! My first experience with wrap around labels was when I made our wedding invitations and I loved the way they made the envelopes look. FREEBIES. Free Printables — Tip Junkie Printables.
---