Maps
Design Crisis » maps. I know, I know.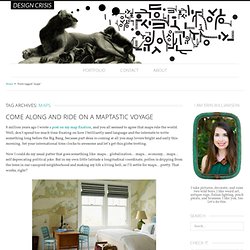 The map trend has already made a few laps around the proverbial block, but all of the sudden it seems urgent to know where Georgia is in proximity to Russia, to know with certainty that Iraq and Pakistan DO NOT share a border, and to be able to draw a giant geopolitical flow chart that shows the connections among all of the countries currently fueling the global economy (hint: America is not one of them). So, for those of us who cannot see Russia from our back porches, I present a day of international geography as viewed from a domestic perspective.
Hopefully we'll all learn something, myself included. Because I may or may not be able to identify all 50 states in their correct positions. Although I do know where Alaska is. Atlases & Maps - Old Book Art. Most Libraries have map collections of one sort or another.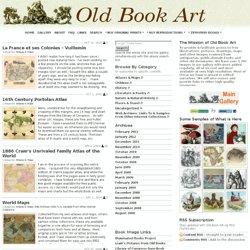 Some, such as the Library of Congress (LOC), have digitized such a vast number that it seems as though you could never browse through them all. The LOC is also so big as to be unwieldy at times, and they archive their images in an assortment of formats which are sometimes cumbersome to download and convert in to a more easily readable form. Smaller collections such as Michigan State University's are often more focussed, and when you are lucky they even offer good sized images. I say "smaller" when in fact, to quote their website: "The Map Library houses a collection of general and thematic maps and atlases for every area of the world. Antique maps: Antique maps - celestial maps | Sanderus Antique Maps. Features & maps by Bill Jones - ExploreNorth. Lt.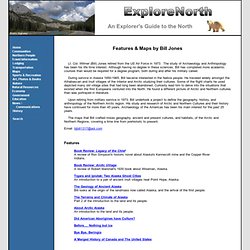 Col. Wilmer (Bill) Jones retired from the US Air Force in 1973. Mapmaker Fonts, Antique Maps and Cartography Tools.