Desiree
When I found this recipe I was so amazed and excited at the same time.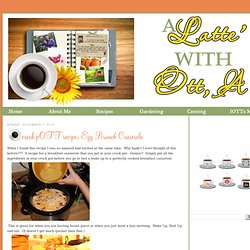 Each week we'll share our weekly menus as well as recipes for our family of 4, which includes two seemingly ravenous teenagers (& several of their buddies) and two adults.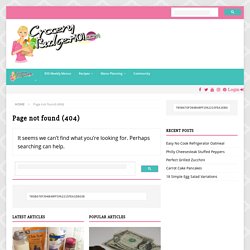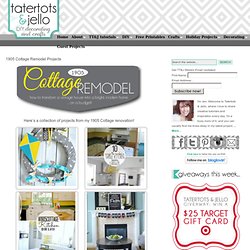 1905 Cottage Remodel Projects -- Tatertots and Jello
Tatertots and Jello DIY decorating and crafts 1905 Cottage Remodel Projects Here's a collection of projects from my 1905 Cottage renovation! Get TT&J Weekly Email Updates!
Craft Room Organization: 10 Smart Ways to Store Fabric
Both professional interior designers and crafters/DIYers struggle with the same kinds of problems: how to make a small room feel larger, how to bring ample light through less than ample windows, and where in the world to store all of that extra fabric for future projects. With a dedicated craft room, storage space is probably not a concern. But the mere nature of fabric—being pliable and prone to wrinkling—makes storage a challenge, even if space is plentiful. A few clever souls manage to make it work, using whatever is at their disposal and thankfully they've shared their secrets online. Check out the solutions below, examples include showing how to make use of open shelves, file folders, jars, plastic sheets, curtain rods, and cork board to store endless amounts of fabric and fabric scraps in easy visible, always-reachable ways.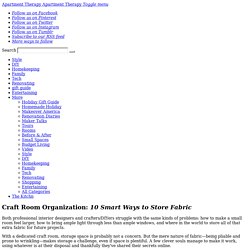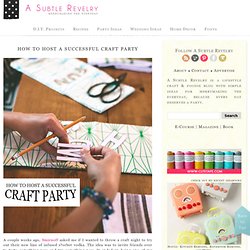 how to host a successful craft party
A couple weeks ago, Smirnoff asked me if I wanted to throw a craft night to try out their new line of infused s?orbet vodka. The idea was to invite friends over to taste something new and try something new. It ended up being one of my favorite parties yet, and a perfect way to welcome friends into our new home. Here are my tips for hosting your own successful craft night: 1) Pick an everybody-can-do project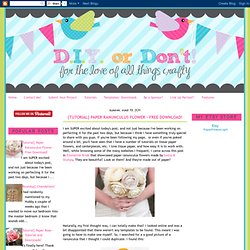 I am SUPER excited about today's post, and not just because I've been working on perfecting it for the past two days, but because i think I have something truly special to share with you guys.
Tutorial} Paper Ranunculus Flower - Free Download!
Choose up to 8 rolls of Japanese Washi Tape NEW by leboxboutique
How to make a chevron pattern on stairs - Got Questions? Get Answers!
Painting your steps is a great way to update your staircase. It is easy and you can add your own personal touch. If you are painting over raw wood or concrete, make sure to use a primer before applying any paint. What we have here is a chevron pattern on stair risers.
Make an Entry Mirror
Wardrobe Refashion: Wrap around maternity top & pattern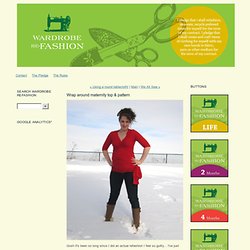 Gosh it's been so long since I did an actual refashion I feel so guilty...
12 Gifts of Christmas: Lego Storage Bag/Playmat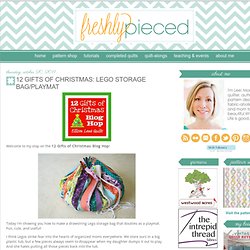 Welcome to my stop on the 12 Gifts of Christmas Blog Hop ! Today I'm showing you how to make a drawstring Lego storage bag that doubles as a playmat. Fun, cute, and useful! I think Legos strike fear into the hearts of organized moms everywhere. We store ours in a big plastic tub, but a few pieces always seem to disappear when my daughter dumps it out to play.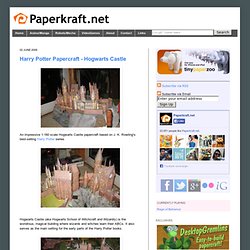 An impressive 1:160 scale Hogwarts Castle papercraft based on J.
Harry Potter Papercraft - Hogwarts Castle
lace shirt tutorial from one pearl button