Chy Fun Things
Get flash to fully experience Pearltrees
I'd love to be talking about all the outdoor projects to do with kids this weekend, or fun-in-the-sun activities for the whole family — but I have to face the fact that in all likelihood, we will be spending the majority of our time indoors, yet again. (Can you tell I'm ready for spring?) But what says warm weather better than snazzy tie dyed t-shirts? Here are five fun ideas for kids to try their hand at wearable design.
This interactive punch wall looks just like a strip of candy buttons. It borrows a page from The Price Is Right , where contestants have been playing Punch A Bunch since the 1970s, only Maddie's guests played for favors instead of cash prizes. The punch wall was part of Maddie's ninth birthday party, and the candy button colors tied in perfectly with her sweets-themed party. It served triple duty as decor, activity station and favor depot. Other activities at Maddie's fête included a gumball obstacle course, lifesaver pass and pixie stick drop.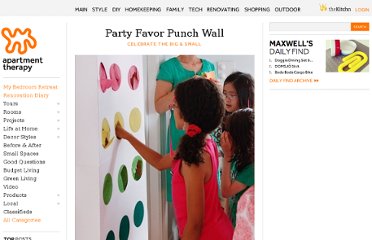 When I saw that making sidewalk chalk is literally mixing plaster with water and adding paint I almost flipped. Could it really be that easy? Well, the answer is, yes, it is that easy. I recently purchased the book Eco-Friendly Crafting With Kids by Kate Lilley of the visually stunning blog minieco .
Two cheap and ubiquitous materials seem to inspire endless improvisations and creativity: shipping pallets ( our pallet posts are some of our most popular)…and duct tape.
I had so much fun working with all my old t-shirts when I did the Upcycled Boy Hats .
Bunny Ear Bags DIY Here are some sweet little bunny ear bags.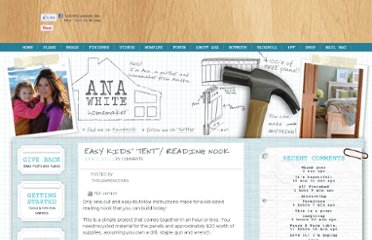 PDF version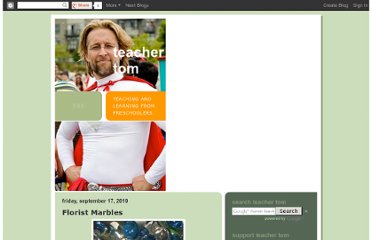 And we can still do that at Woodland Park, of course, but without the slides, swings and climbers that the term "playground" typically connotes. What makes our space more than a playground, I think, are the equal accommodations made for dramatic, artistic and fine motor play.
I've just discovered fairy gardens . Slow, I know. What a delightful way to captivate the imaginations of young children! A fairy garden can be in a small patch of garden bed, or they are just as effective in a largish pot or planter, making them ideal for smaller spaces.
Welcome to DSS, your online source for dynamic art lessons.
I'm having so much fun creating mini, magical little furniture for our fairy gardens. And in case you get the "Fairy Garden Bug" like I have, I've listed all my mini accessory ideas in a central location for easy reference.