Bookcases & Shelves
How To Build An Ace Hotel-Inspired Plumbing Pipe Shelf | Apartment Therapy Re-Nest. Previous image Next image Build this!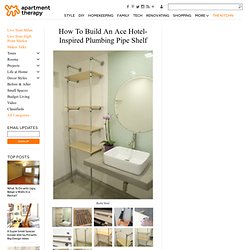 Inspired by Morgan of The Brick House and her hutzpah in building her own version of the Ace Hotel's plumbing pipe shelving, I decided to take my own spin on the design. I opted to use Baltic Birch plywood, because I really like seeing the wood layers along the edges, and plain galvanized pipes. DIY Decorating: Shelving Projects - Martha Stewart. The Brick House. The other side of the living room needed something large.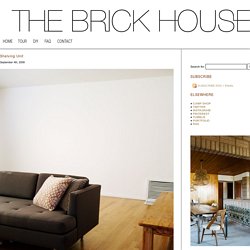 A statement piece I think real designers would call it. Well, I fell in love with the bookshelves in the lobby at The Ace Hotel in Palm Springs and thought, "hey, I could build that". And I did! We sold the old wall unit and embarked on the master planning of the new plumbing conduit shelving unit. Build a The Favorite Bookshelf. How to Build a Bookcase: Step-by-Step Woodworking Plans. I built my first bookcase in middle school.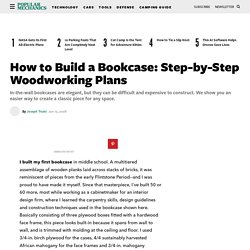 A multitiered assemblage of wooden planks laid across stacks of bricks, it was reminiscent of pieces from the early Flintstone Period--and I was proud to have made it myself. Since that masterpiece, I've built 50 or 60 more, most while working as a cabinetmaker for an interior design firm, where I learned the carpentry skills, design guidelines and construction techniques used in the bookcase shown here.
---