MMORPG'S
KAROS ONLINE
Fiesta Online - Official website | Play for free, Massively Mult
Neo Steam: The Shattered Continent
Ether Saga Online - Free Anime MMORPG | Play Free Online Video G
.: Dream of Mirror history - Gametribe :.
Webzen - Global Games Portal
Runescape
Black Prophecy: Home
Fantasy Earth Zero(FEZ) - Enjoy Free-to-Play Action Online Game
MilMo – Fun is just a click away
Bright Shadow – 100% Free to Play 3D MMORPG! Custom Characters,
Neverland Online -- Q-fancy MMORPG Webgame
Wonderland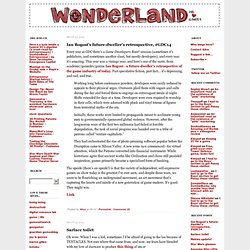 Tonight's viewing and listening, and it's 100% required if you want to know How The Internet Works These Days.
Dungeons & Dragons Online®: Eberron Unlimited™