Weight_Watchers
Calorie Counter
Don't see what are looking for?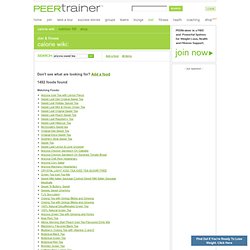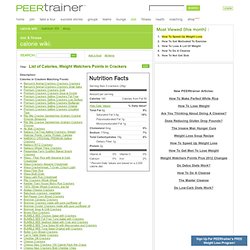 List of Calories, Weight Watchers Points
New Services and Offerings From PEERtrainer:
Log In
WeightWatcher.com: Marketplace Splenda Brand Platform
eTools
Weight Watchers Points
Calories and Nutrition Facts--Drinks
Largest food database - over 2,000,000 entries Track all major nutrients - calories, fat, protein, carbs, sugar, fiber, cholesterol and more Easiest and fastest food entry Sync with our free iPhone, Android and Blackberry apps - now with a barcode scanner! Optionally connect with friends, or participate in the MyFitnessPal community for motivation and support Completely free For over 2,000,000 foods! We take privacy very seriously and will never spam you Millions of people have lost weight using MyFitnessPal, the world's largest nutritional database & easiest calorie counter — get it now, completely FREE! Doctor recommended studies show that diet journals are essential for weight loss.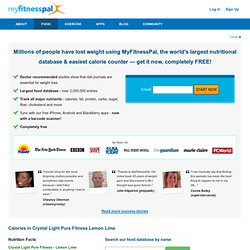 Beverages--One Point Food List for Weight Watchers
Points: Candy
My Favorite Weight Watchers Websites
Weight Watchers Points Calculator