Weather Sites
A tsunami is a series of ocean waves generated by sudden displacements in the sea floor, landslides, or volcanic activity. In the deep ocean, the tsunami wave may only be a few inches high. The tsunami wave may come gently ashore or may increase in height to become a fast moving wall of turbulent water several meters high. Although a tsunami cannot be prevented, the impact of a tsunami can be mitigated through community preparedness, timely warnings, and effective response.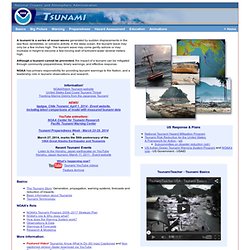 Tornado Blogs Enhanced Fujita Scale Tornado Safety Rules We can do little to prevent a tornado from occurring, but by knowing the safety rules we can minimize the number of deaths and injuries.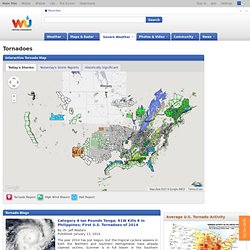 Interactive Tornado Map
Full Screen Weather Underground
Anticipate Delays & Disruptions Those cable news channels weren't designed to work on your schedule or provide the level of detail you need to run an enterprise. Skip the hype with Stormpulse, where insight into potential threats is just a mouse-click away.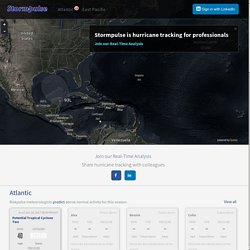 miniWeather.com
Weather/Radar