Beautiful pictures
20110615TLEKotsiopoulos.jpg from nasa.gov - StumbleUpon. Ice Canyon Photo, Greenland Wallpaper. Empire State Building Photo, New York Wallpaper. October 15, 2010 Photograph by Joe McNally, National Geographic This Month in Photo of the Day: National Geographic Magazine Features In the city that never sleeps a new awareness about energy means the Empire State Building now uses bright lights at night only to celebrate holidays and special events.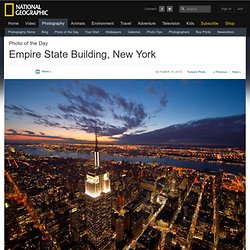 And power-hungry Manhattan has generating potential of its own: A tidal-energy project under development in the swift-flowing East River could power a thousand homes. See more photos of the July 2010 story "The 21st Century Grid. " Lifestyle. We will never tire of the positive effects of nature.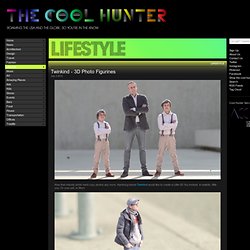 Its calming, soothing and inspiring influence will never go out of style. The more we rush, the more time we spend indoors staring at our screens and devices, the more urban our lifestyles become, the more we crave and need time away from it all. Distant Horizons. Travel Photography | earth-photography.com.
Brilliant photography from Natgeo archives | Pokkisam blog. National Geographic is the source for photos, free desktop wallpapers of places, animals, nature, underwater, travel, and more.It's a long time inspiration for me but now only the time helps me to bring these awesome photographs for your display.I am very happy to bring those "brilliant photography from national geographic archives" here.The following 60 beautiful photographs has beautiful wild life,nature,people and bird photos.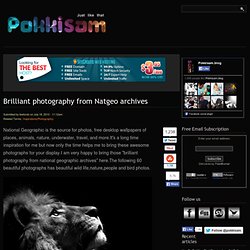 All the credit goes to Nationalgeographic and all the photographers :) About the author. 28 Examples of Excellent Animal Photography Shots. November 24th, 2009 at 1:19 pm - Animal photography is one of the most challenging and rewarding form of photography.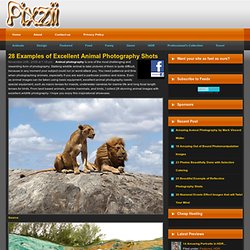 Stalking wildlife animal to take pictures of them is quite difficult, because in any moment your subject could run or worst attack you.
---