Comunidades y participación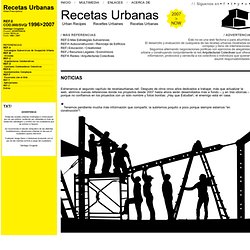 RECETAS URBANAS
Estrenamos el segundo capítulo de recetasurbanas.net. Después de otros cinco años dedicados a trabajar, más que actualizar la web, abrimos nuevas referencias donde los proyectos desde 2007 hasta ahora serán desarrollados más a fondo – y en tres idiomas – porque no confiamos en los proyectos con un solo nombre y fotos bonitas. ¡Hay que Estudiar!, el enemigo está en casa.
Lara Almarcegui on artnet
Ciudades Kyosei - Internet y Participación Ciudadana (e-Particip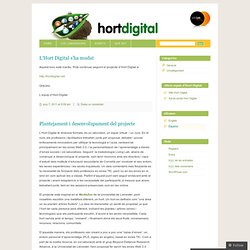 L'Hort Digital s'ha mudat Aquest bloc està inactiu. Pots continuar seguint el projecte d'Hort Digital a: http://hortdigital.net
Hort Digital
The essay examines all the drawbacks to copyright that, according to the author, make it illogical to put any further faith in the current status. It looks at the trends that are attempting to put copyright back on the right track. It argues that a more radical, more fundamental approach will help us further in the 21st century.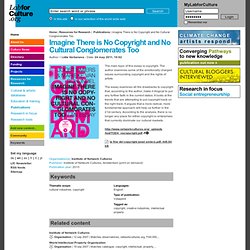 Publications: Imagine There is No Copyright and No Cultural Cong