Moda
...love Maegan : refashion Fashion + DIY + Home + Lifestyle. Un paseo por mi armario: 1º Customización: Chaqueta marinera. A pair and a spare . diy fashion. Dare to DIY. Galerie: Fashion DIY Tutorials (Step by Step in Bildern) Mode, Fashion, Tipps, Fashion-Inspirationen, Styling-Tipps, Schuhe, Styling, Blog, Mode-Beratung, Fashion-Tipps, Dana´s Fashion Blog. 25 Ways to Wear a Scarf in 4.5 Minutes! Pearltrees • iriacastellanos • Manualidades • Crimenes de la Moda: DIY. Hoy queremos mostraros un outfit de inspiración oriental.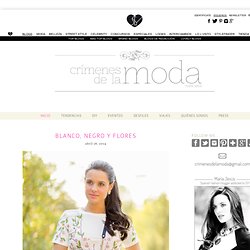 Después de más de 4 años publicando posts de DIY de moda todas las semanas, ¡por fin vamos a empezar a publicar también DIY de decoración! Hoy os queremos proponer un mis de colores poco habitual pero muy apetecible en estos días de buen tiempo que estamos disfrutando. Para variar un poco, se me ocurrió combinar esta falda amarilla limón con blusa y bolso azul celeste … [LEER TODO] Project Re-Style #45 Pom Pom Scarf. Happy Monday Everyone.!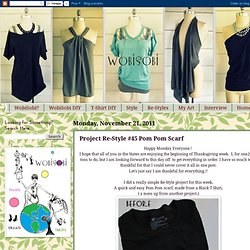 I hope that all of you in the States are enjoying the beginning of Thanksgiving week. I, for one,have tons to do, but I am looking forward to this day off to get everything in order. I have so much to be thankful for that I could never cover it all in one post. Let's just say I am thankful for everything.!! I did a really simple Re-Style project for this week, DIY. B a la moda.
---