corporate social responsability
Get flash to fully experience Pearltrees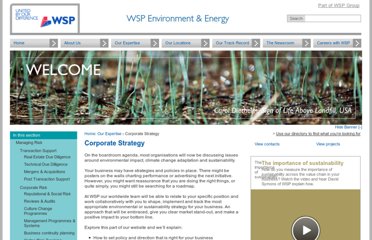 Corporate Strategy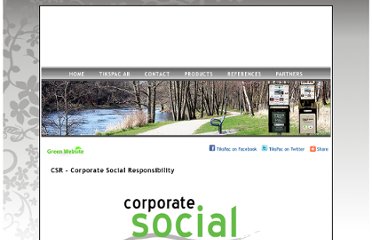 CSR stands for Corporate Social Responsibility • An effective way of working on issues relating to responsibility for the environment. • It basically means taking social responsibility for looking after relations with all interested parties and working towards long-term sustainable development.
Feature articles Supply chain integrity - life or death for your business (27 Mar 2013) Supply chains have, in one way or another, been much in the news recently.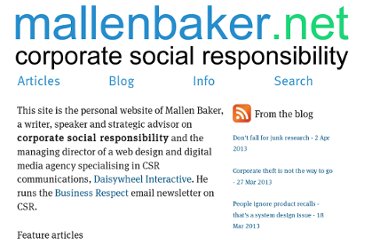 MAY 2011: ECOLOGIA's Handbook for Implementers of ISO 26000
In October 2011 the European Commission published a new policy on corporate social responsibility
Corporate social responsibility ( CSR , also called corporate conscience , corporate citizenship , social performance , or sustainable responsible business/ Responsible Business ) [ 1 ] is a form of corporate self-regulation integrated into a business model .