Social media
How a 140-Character Twitter Resume Could Land Your Next Job. Sean Weinberg is the COO and co-founder of RezScore, a free web application that reads, analyzes and grades resumes instantly.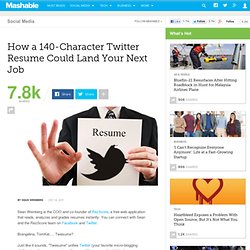 You can connect with Sean and the RezScore team on Facebook and Twitter. Brangelina, TomKat…. Twesume? Just like it sounds, "Twesume" unifies Twitter (your favorite micro-blogging platform) and your resume (yep, the one sitting on your hard drive). In essence, a Twesume is a short bio or resume condensed into 140 characters or less. The 10 Best TED Talks of 2011.
Watching videos online is usually considered fun, but generally a waste of time.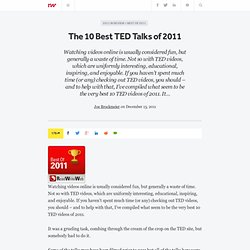 Not so with TED videos, which are uniformly interesting, educational, inspiring, and enjoyable. If you haven't spent much time (or any) checking out TED videos, you should – and to help with that, I've compiled what seem to be the very best 10 TED videos of 2011. It was a grueling task, combing through the cream of the crop on the TED site, but somebody had to do it. Some of the talks may have been filmed prior to 2011 but all of the talks here were posted in 2011. Unless you were lucky enough to attend the TED event in question, it's still new to you. Facebook's Timeline Will Impact Your Career - Alexandra Samuel. By Alexandra Samuel | 5:08 PM September 29, 2011 The advent of Facebook's new Timeline feature gives you, your colleagues, and your customers a whole new set of reasons to share your moment-by-moment news, photos, and reflections.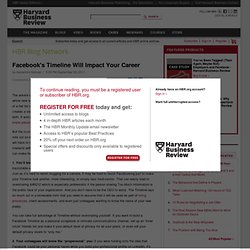 Instead of a flat list of stories on your wall, and a glob of biographical data on your profile, the new Timeline creates a visually attractive story of your life dating all the way back to the date of your (reported) birth. If and when Timeline gets rolled out to Pages (as Facebook is already hinting), we will see brand presences change in much the same way: into dynamic, chronological, and visual stories. But the business impact of Timeline will be felt long before it arrives on brand pages. Facebook's Timeline Will Impact Your Career - Alexandra Samuel. Shuu.sh: A Brilliant Data-Viz Idea That Solves Twitter's Biggest Problem | Co.Design. Let's not mince words: Twitter, like any and every social network that becomes hugely successful, can be a giant pain in the ass to use sometimes.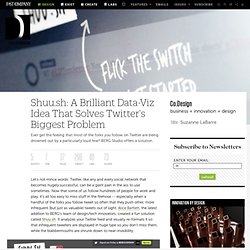 Now that some of us follow hundreds of people for work and play, it's all too easy to miss stuff in the firehose -- especially when a handful of the folks you follow tweet so often that they push other, more infrequent (but just as valuable) tweets out of sight. Alice Bartlett, the latest addition to BERG's team of design/tech innovators, created a fun solution called Shuu.sh. It analyzes your Twitter feed and visually re-formats it so that infrequent tweeters are displayed in huge type so you don't miss them, while the blabbermouths are shrunk down to near-invisibility. [With Shuu.sh off] [With Shuu.sh On]
---