Despre iubire
Courses for Men and Women. "What Does Love Mean?" See How 4-8 Year-Old Kids Describe Love Article - Relationships Article. By:Ladan Lashkari A group of professional people posed this question to a group of 4 to 8 year-olds: "What does love mean?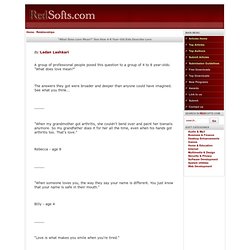 " The answers they got were broader and deeper than anyone could have imagined. Girls are like... - StumbleUpon. Relationship Rules. Human beings crave intimacy, need to love and be loved.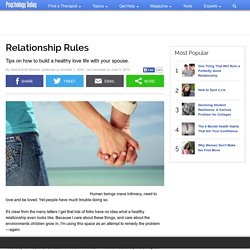 Yet people have much trouble doing so. It's clear from the many letters I get that lots of folks have no idea what a healthy relationship even looks like. 742 Ways to say I LOVE YOU -- A Must Read&-&Mia Carmel - StumbleUpon. 75 Ways to Show Love - For Healthy Relationships.
---