apps
Get flash to fully experience Pearltrees
T hese are full-featured cross-platform softwares, free as in beer and speech. Vivek Gite picks his best open source software of 2009. #1: Inkscape ( Vector Graphics Editor ) Fig.01: Inkscape is used by artist/illustrator/designer as vector graphics editor Inkscape is a vector graphics editor. It is similar to Illustrator, CorelDraw, and Xara X.
Tutorial to remove objects (or people) and restore the portion of the background they hide in a photo with the Resynthesizer plugin. An impressive video has been posted on Youtube to show how, with Photoshop, it is possible to delete objects in an image automatically, without any design work. The same can be done with The Gimp in fact and for longer (it is not impossible that the same algorithm has been reused). This plugin "re-synthesizes" the background" and rebuilds it from same elements on the photo. It can thus reconstruct the sky, lawn, or even more complex views, from a sample taken from the image.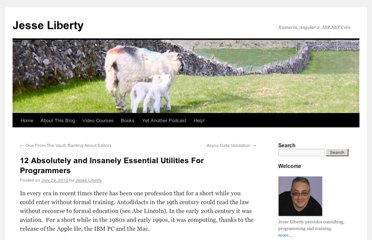 In every era in recent times there has been one profession that for a short while you could enter without formal training. Autodidacts in the 19th century could read the law without recourse to formal education (see Abe Lincoln). In the early 20th century it was aviation. For a short while in the 1980s and early 1990s, it was computing, thanks to the release of the Apple IIe, the IBM PC and the Mac. Were it not for that Window® of opportunity, I hate to think what would have become of me.
Open Source community has great Audio Applications. We had featured 20 Audio Editors . Here is a best of the Audio Applications list that has, Audio Editors, Audio Sequencers, Stream Rippers, CD Rippers and much more.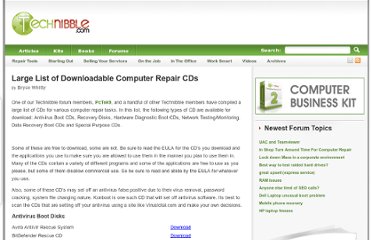 One of our Technibble forum members, PcTek9 , and a handful of other Technibble members have compiled a large list of CDs for various computer repair tasks. In this list, the following types of CD are available for download: Antivirus Boot CDs, Recovery Disks, Hardware Diagnostic Boot CDs, Network Testing/Monitoring, Data Recovery Boot CDs and Special Purpose CDs. Some of these are free to download, some are not. Be sure to read the EULA for the CD's you download and the applications you use to make sure you are allowed to use them in the manner you plan to use them in. Many of the CDs contain a variety of different programs and some of the applications are free to use as you please, but some of them disallow commercial use. So be sure to read and abide by the EULA for whatever you use.