ArtWorks
Creative Activism #creativact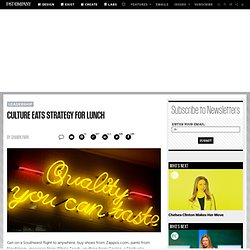 Get on a Southwest flight to anywhere, buy shoes from Zappos.com, pants from Nordstrom, groceries from Whole Foods, anything from Costco, a Starbucks espresso, or a Double-Double from In N' Out, and you'll get a taste of these brands' vibrant cultures. Culture is a balanced blend of human psychology, attitudes, actions, and beliefs that combined create either pleasure or pain, serious momentum or miserable stagnation.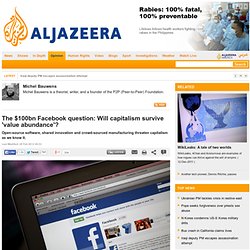 Chiang Mai, Thailand - Does Facebook exploit its users?
Newsletter - Vol 9 Issue 6 - International news from the Cultural Contact Point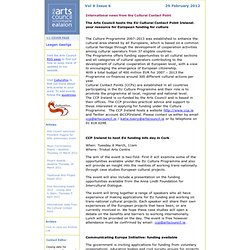 The Arts Council hosts the EU Cultural Contact Point Ireland: your resource for European funding for culture The Culture Programme 2007–2013 was established to enhance the cultural area shared by all Europeans, which is based on a common cultural heritage through the development of cooperation activities among cultural operators from 37 eligible countries.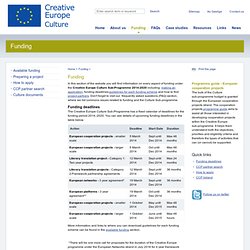 Funding - The European Cultural Contact Point Ireland
In this section of the website you will find information on every aspect of funding under the Culture Programme 2007-2013 including: making an application; funding deadlines; and how to find project partners.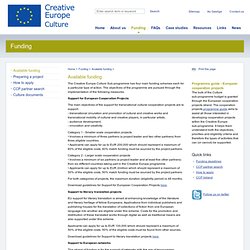 The Culture Programme has three main funding strands each for a particular type of action.
Available funding - The European Cultural Contact Point Ireland
Mark Pagel, photographed in his home in Oxford. Photograph: Karen Robinson for the Observer Mark Pagel is head of the Evolution Laboratory at the School of Biological Sciences, University of Reading. He has travelled the world studying evolution and the spread of cultures.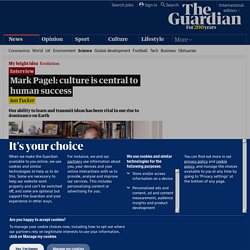 Mark Pagel: culture is central to human success | Technology | The Observer