Interesting places
PRETTY GRITTY - THE DAILY BLAB. Stourheadlandscapegarden.jpg (JPEG Image, 721x541 pixels) The luxury Jade Mountain Resort, St Lucia | Luxury Property, Interior Design, Exclusive Travel & Bespoke Furniture. The luxury Jade Mountain Resort, St Lucia High on Morne Chastanet, overlooking St.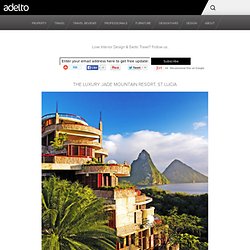 Lucia's Piton World Heritage site and the Caribbean Sea, Jade Mountain is Anse Chastanet's new and exclusive resort within a resort. Anse Chastanet's architect owner, Nick Troubetzkoy, has expanded upon his philosophy of building in harmony with Caribbean nature and environment by introducing a new level of sophistication in the design of Jade Mountain with its extraordinary infinity pool sanctuaries. Preikestolen - 360° panoramabilde - Virtual Norge. Christmas Holidays In The White House. The other day the First Lady of the United States of America, Michelle Obama held a meeting at the White House, to which were invited to the family of the U.S. military.
Also in the present review, taking pictures with his wife of U.S. Vice President Jill Biden, arranged for local school children and children of military personnel. Architecture , Christmas , Enviroment , Holidays , House , Places , Travel , White , World Wonders. When It's Not Blue. The Dynamic Journey Through The Cities In Europe. In far off Zanzibar ... Photo Gallery: Sunrise & Sunset. 35 Beautiful Pictures of New York City. Elly – very popular girl from Vietnam. Turkey Photography: Land of Diversity - AmO Images: Capturing the Beauty of Life - AmO Images: Capturing the Beauty of Life.
"The world is a book and those who do not travel read only one page.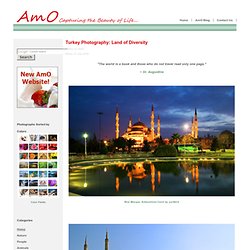 " ~ St. Augustine Blue Mosque, Sultanahmet Camii by yardbird.
---