Interesting places
PRETTY GRITTY - THE DAILY BLAB
Stourheadlandscapegarden.jpg (JPEG Image, 721x541 pixels)
The luxury Jade Mountain Resort, St Lucia | Luxury Property, Interior Design, Exclusive Travel & Bespoke Furniture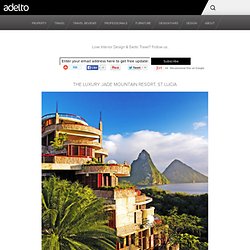 The luxury Jade Mountain Resort, St Lucia High on Morne Chastanet, overlooking St. Lucia's Piton World Heritage site and the Caribbean Sea, Jade Mountain is Anse Chastanet's new and exclusive resort within a resort. Anse Chastanet's architect owner, Nick Troubetzkoy, has expanded upon his philosophy of building in harmony with Caribbean nature and environment by introducing a new level of sophistication in the design of Jade Mountain with its extraordinary infinity pool sanctuaries.
Preikestolen - 360° panoramabilde - Virtual Norge
Christmas Holidays In The White House
The other day the First Lady of the United States of America, Michelle Obama held a meeting at the White House, to which were invited to the family of the U.S. military. Also in the present review, taking pictures with his wife of U.S. Vice President Jill Biden, arranged for local school children and children of military personnel. Architecture , Christmas , Enviroment , Holidays , House , Places , Travel , White , World Wonders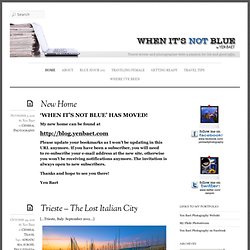 [...Trieste, Italy September 2011...] Trieste might not be the most colorful Italian city but it does not fall short on colors when it comes to its sunsets. Neither does it lack photographic opportunity for a nautical scene, in this case at the Saccheta basin of San Giusto marina. If it was hot in Piran, it was even hotter in Trieste, and this time I could really feel it while walking in the wide-open lanes and boulevards. My Slovenian driver, Boris, had told me to expect Trieste to be a much bigger place than I was used to in Piran, and that I felt as I walked from one location to another along the stretch of the seafront, from my hotel near the Canale Grande to the lighthouse of Sacchetta. I had been to several Italian cities and Trieste did not, at first impression, evoke the same atmosphere that I was used to in Rome, Florence or Venice.
When It's Not Blue
The Dynamic Journey Through The Cities In Europe
Photo Gallery: Sunrise & Sunset
35 Beautiful Pictures of New York City
Elly – very popular girl from Vietnam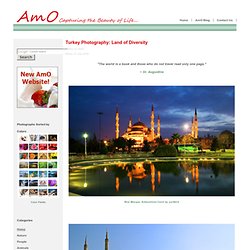 Turkey Photography: Land of Diversity - AmO Images: Capturing the Beauty of Life - AmO Images: Capturing the Beauty of Life
"The world is a book and those who do not travel read only one page." ~ St. Augustine Blue Mosque, Sultanahmet Camii by yardbird