New Media and Social Networking
Law of Connection: New Contest Provides Opportunity to Align with Prosperity | InstantDane.tv
InstantDane.tv -- Living a high-energy, healthy, long life with the Longevity Lifetstyle.
Be the Leader of the Pack! How to Avoid the 4 Deadly Mistakes in Social Media | InstantDane.tv
pages d'aide
Tips for Searching Twitalyzer To get the most from Twitalyzer's search functionality consider the following: You can prefix your search with "@" to indicate a Twitter user You can prefix your search with "#" to indicate a Twitter hashtag Additionally, if you want to dig more deeply into our data, please use our Explore Report . Subscribe to Twitalyzer and Track Multiple Accounts Subscribe to Twitalyzer today and you can track thousands of individual Twitter accounts!
@danenow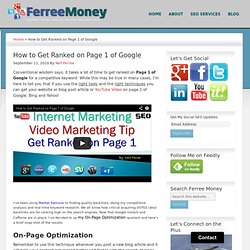 Conventional wisdom says, it takes a lot of time and effort to get ranked on Page 1 of Google for a competitive keyword. While this may be true in many cases, I'm here to tell you that if you use the right tools and the right techniques you can get your website or blog post or ezine article on page 1 of Google, Bing and Yahoo! I've been using Market Samurai to finding quality backlinks, doing my competitive analysis and real-time keyword research.
How to Get Ranked on Page 1 of Google
Artist of the Year: Portland Photographer Captures Miniatures in Boxes | InstantDane.tv
Year in Film: 6 Best Movies in 2010 that You Haven't Seen Yet | InstantDane.tv
Follow these lessons to prepare for the Google Analytics Individual Qualification (IQ) test or to simply become a more knowledgeable Google Analytics user. The presentations move quickly; use the Pause and Back buttons to make sure that you don't miss anything. You can click the Notes tab in the presentation to read what is being said. Access to a Google Analytics account is strongly recommended so that you can experiment and apply what you learn. For more information about Google Analytics IQ, please read the FAQ . Note about this course material: For sites and apps using the Measurement Protocol, some of the information about data collection might be different.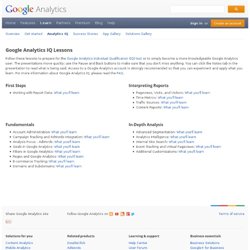 Conversation Starters,Good Conversation Starters,Great Conversation Starters, How to Start a Conversation,Start Talking with Guy, Girl
Beautify your statuses, comments, messages and your general texting life with symbols. Make your concepts stand out from the crowd by just one more way - looking charming. Symbols will empower your meaningful, mindful and tasteful ideas by further inspiring your audience with adorable forms of the world's most known and refined signs. Read my corresponding article if you'll want to put some symbols into Facebook name and you'll have trouble with that.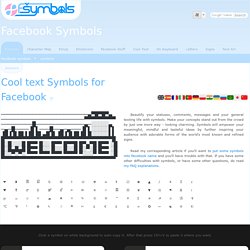 When you think of social bookmarking, big names like Digg , StumbleUpon and Delicious likely come to mind first. But are these the only ones you should focus on? Depending on your niche or industry, you may find that channeling all of your energy into broad social bookmarking networks that cover almost every topic imaginable may not benefit you. Instead of targeting networks that only have a percentage of users interested in your topic, why not find a network whose members and visitors are 100% interested in your niche ? The following are popular niche social bookmarking networks for bloggers , business professionals , developers and designers.
7 Growing Social Bookmarking Sites Worth Exploration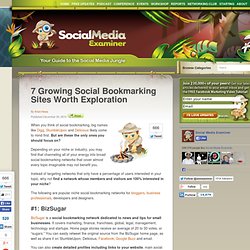 SEO and Critical Mass: 5 Tricks for Creating a Popular Website or Blog
Summer at Partners Trust. Wheeler, Erica, and me (yes, I have a beard at the moment).
Write a List Post [Day 2 - 31DBBB]
Write an Elevator Pitch for Your Blog [Day 1 -31DBBB]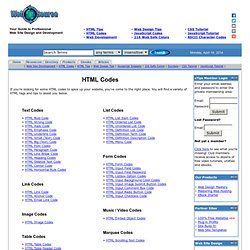 Numbered <ol> <li>List item 1</li> <li>List item 2</li> <li>List item 3</li> <li>List item 4</li> </ol> Numbered Special Start <ol start="5"> <li>List item 1</li> <li>List item 2</li> <li>List item 3</li> <li>List item 4</li> </ol>
Always a Camera Snapping or Whirring
Me and Jared and 2 Smartphones
Call to action in web design — and in user experience (UX) in particular — is a term used for elements in a web page that solicit an action from the user. The most popular manifestation of call to action in web interfaces comes in the form of clickable buttons that when clicked, perform an action (e.g. "Buy this now!")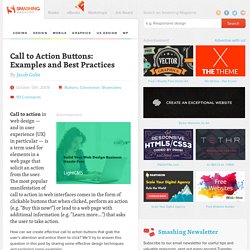 3 Twitter Don'ts – Avoid These Mistakes : Shama.TV
TubeMogul is the only video marketing company built for branding. By integrating real-time media buying, ad serving, targeting, optimization and brand measurement into its PlayTime platform, TubeMogul simplifies the delivery of video ads and maximizes the impact of every dollar spent by brand marketers. The company only partners with premium and transparent inventory sources – including direct publishers and private networks – to deliver video to any audience, in any format, on any device. Advertisers only pay when someone chooses to watch their video and they see exactly which sites their ads ran on, how their ads performed and who watched them. Using PlayTime means never having to choose engagement and accountability over reach.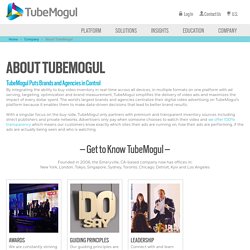 What is TubeMogul?