Licker!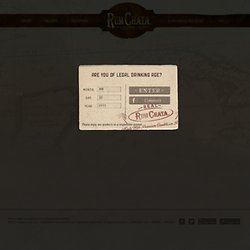 The RumChata.com website (the "Site") is provided by Agave Loco LLC (collectively, "RumChata") and is subject to the terms set forth herein. If you visit the Site, you agree to be bound by these Terms of Use. RumChata reserves the right to make changes at any time to these Terms of Use. Any modifications to these Terms of Use will be effective upon posting. Your continued use of the Site following posting of any revised Terms of Use will constitute acceptance of the modified Terms of Use.
index.php?__dingo_page=#/recipes/34/banananutbreadmartini
Email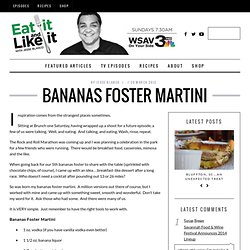 Bananas Foster Martini | Eat It and Like It
Chocolate and Hazelnut, nary a better combination. I have been wanting to make a martini using Nutella for some time now. Here's what I came up with. Swirl Nutella in a martini glass. Before adding ice, to a shaker add 1 Jigger Frangelico, 1 Jigger good quality vodka (I used Russian Standard), 1 Jigger Milk, 1 Jigger 1/2 & 1/2, and 1 heaping Tbl Nutella. Shake to blend.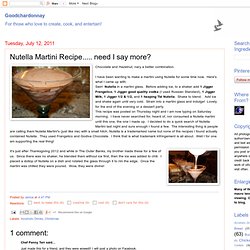 Nutella Martini Recipe..... need I say more?
Amarula recipes
Ingredients Ice 3 ounces vodka, any flavor 1/2 to 1 ounce ginger syrup, recipe follows 1/2 teaspoon freshly squeezed lime juice Twist of lemon or lime Directions Fill a cocktail shaker or small pitcher with ice.
Ginger Martini Recipe : Food Network Kitchens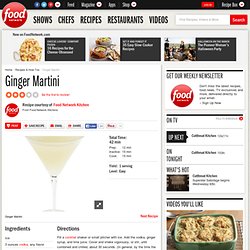 Homemade Sweet and Sour Mix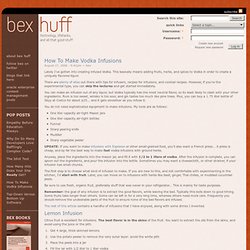 Lately I've gotten into creating infused Vodka. This basically means adding fruits, herbs, and spices to Vodka in order to create a uniquely flavored liquor. There are plenty of sites out there with tips for infusers, recipes for infusions, and cocktail recipes. However, if you're the experimental type, you can skip the lectures and get started immediately.
How To Make Vodka Infusions | Bex Huff
Cranberry-and-Orange Vodka
1 1/2 oz Pinnacle Cotton Candy Vodka 1/2 oz X Rated Fusion Liquor 1 oz Cranberry juice (100% pure) A nice size handful of cotton candy Sugar for rimming the glass.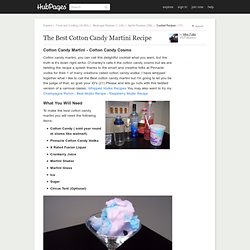 The Best Cotton Candy Martini Recipe
www.drmcgillicuddy.com/cabinet/lemon_recipes.pdf
Castries Peanut Rum Creme Liqueur (750ml)
Paolucci Limoncello Liqueur (750ml)
Pinnacle Vodka Creative Cocktails and Mixed Drink Recipes | Pinnacle Vodka
Recipes | UV Vodka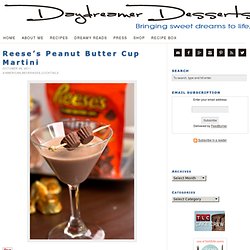 Reese's Peanut Butter Cup Martini
Reese's Peanut Butter cups happen to be quite a commodity in our household. And, for some very strange reason their value seems to increase exponentially during Halloween. Thanks to my careful and thoughtful planning I invested in a small Reese's Peanut Butter hedge fund anticipating their upcoming increase.
Cocktail Hour: Tootsie Roll | Chew On That
Today's Cocktail Hour concoction left both myself and my two roommates speechless! This simple and somewhat strange sounding two-ingredient cocktail totally knocked us off our feet. Read why you need to try a Tootsie Roll TONIGHT!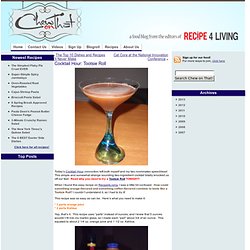 Better than Kahlua or How to Make Coffee Liqueur – #HappyHourFriday — Recipe - Creative Culinary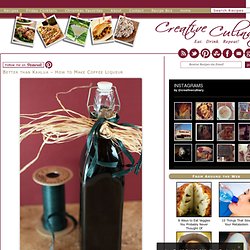 My youngest daughter Lauren works at Nordstrom's in their Visual Merchandising department; she is one of the elves that work behind the scenes for weeks in preparation for the big reveal of all things Christmas the day after Thanksgiving. I won't say it's not hard for me that we don't spend the holiday together but I respect Nordstrom's tradition; it's so in line with my own. That being said; I struggled with doing a post this week before Thanksgiving that had any mention of Christmas. But…no make that a big BUT; I'm really doing this for you!
Found 27 results for Liquors-Retail in Moline, IL No street view available for this location Bon-Air Tavern Bars Address: 4100 27th St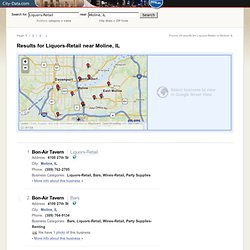 Liquors-Retail near Moline, IL - Business Search - City-Data.com
Things you will need. chilled martini glasslemon slice or lemon juicesugarstrawberry syrup1 part Pinnacle Whipped Vodka1/2 part Godiva White Chocolate Liqueur1/4 part Frangelico (Hazelnut liqueur)1/4 part Amaretto (Almond liqueur)1 part French Vanilla Creamersplash of Cranberry juicemaraschino cherry Step 1 - Chill the martini glass and rim with lemon wedge and sugar. Step 2 - Drizzle strawberry syrup lightly across the inside of the glass. And drop a cherry into the bottom of the glass.
Couch's Cheesecake Martini
Frangelico - The Original Hazelnut Liqueur