Blogs
Creating an Internationalized Wizard in WPF
Table of Contents Introduction This article reviews a WPF application that contains a Wizard-style user interface. It explains how the application was globalized, so that it can run in various cultures and show its display text in any language.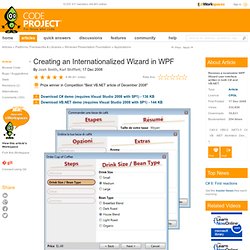 Crack.NET - Home
The video links require Microsoft Silverlight 1.0 or later. If you do not have it, you will be prompted to install it when you click one of the links or you can download Silverlight here. Windows XP or Vista required. Cipher Text 'How To' Video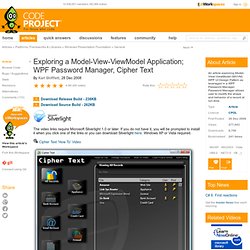 Exploring a Model-View-ViewModel Application; WPF Password Manager, Cipher Text
Last Updated: 2-7-2010 WPF & Silverlight Line of Business UI Design Pattern Home Page This page is a work in progress and will be updated each time a new article is added.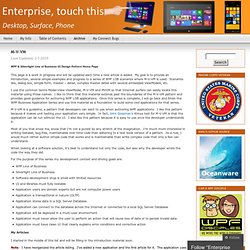 M-V-VM « Karl On WPF – .Net
Любовь это или влюбленность, часто спрашивают женщины да порой и мужчины после того как радуются хорошему сексу, скучают друг по другу, лежат обнявшись ночами.. Вот и сейчас участники рынка думают коррекция это или разворот, будет откуп или нет. Чувства эти очень похожи, в обоих случаях не знаешь точного ответа пока не дойдешь до определенной точки не возврата.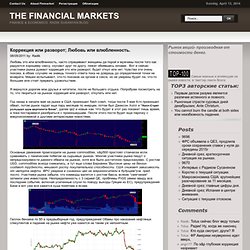 Коррекция или разворот; Любовь или влюбленность. | THE FINANCIAL MARKETS
Cara Community | Capital Markets and Social Equity; Perspective and Discussion
Neville's Financial Blog | Tracking the road to financial success from the age of 22 (now 28).