Concurentielle
The Office for Lost Objects™ | Quality, modern contemporary furniture and accessories.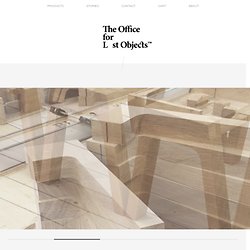 —It's our mission to design and build quality contemporary furniture of lasting conceptual, aesthetic, and practical value. The Office and Paul Rogers teamed up to make an incredible "making of" video for the 10° Step Stool. Watch the film. Craftsmanship isn't just an integral investment in our furniture—craft permeates everything we do. Find out about our collaboration with The Chalet Press. Constructed of solid quartersawn white oak, the 10° Step Stool helps you reach a little higher.
création et édition d'objets ludiques et éthiques - made in France - julie gaillard design - mobilier , art de la table, objets du quotidien
ubico_studio
David Rasmussen Design | Custom Furniture Solutions Carbondale Colorado
About | my WoodLabo
Jeff Martin Joinery
Palo Samko - Woodworker
KIESER SPATH industrial design
Welcome - Another Country
RAW-licious cafe feeds the design shoppers hunger with Decorex and House and Leisure.by Tumi on Aug 5, 2013 The RAW-licious Cafe: Decorex Joburg 7 – 11 August 2013 The RAW-licious Cafe is the trendy place to go for organic offerings such as soups, salads, and wraps. All furniture supplied by RAW Studios. Raw Studios has a delicious side that we are proud to be able to show in collaboration with Decorex Joburg 2013. [...]
Raw Studios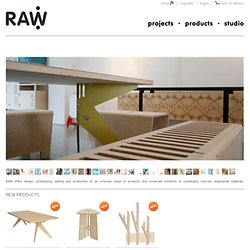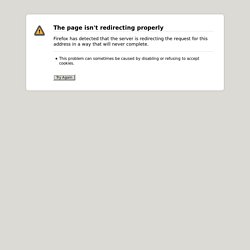 Olivier Dollé - Architecte
Having been brought up in the Alpes and trained at the Ecole Boulle in Paris, my work is inspired by these two influences, combining traditional craft and contemporary design. I propose in small series a hiqh quality range, using up to date specific technology and 1 st class materials. Just as the designers and couturiers of the past did, I make my own prototypes. It seems important to me to have that kind of contact with the materials I use, representing every facette of a piece through computer generated and hand drawings
Thoughtwood Fine Furniture
Sebastian E.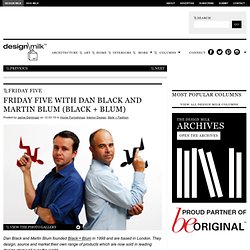 Dan Black and Martin Blum founded Black + Blum in 1998 and are based in London. They design, source and market their own range of products which are now sold in leading design stores all over the world. Martin and Dan picked things with they think improve their quality of life. 1.
Friday Five with Dan Black and Martin Blum (Black + Blum)
Young and Norgate contemporary furniture design, Devon
Custom Danish Modern Furniture – The Parker - Retro Collection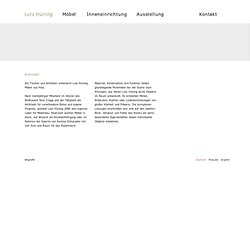 Konzept Als Tischler und Architekt entwickelt Lutz Hüning Möbel aus Holz. Nach mehrjähriger Mitarbeit im Atelier des Bildhauers Tony Cragg und der Tätigkeit als Architekt für verschiedene Büros und eigene Projekte, gründet Lutz Hüning 2006 sein eigenes Label für Möbelbau. Realisiert werden Möbel in Serie, auf Wunsch als Einzelanfertigung oder im Rahmen der Galerie von Karena Schuessler mit viel Sinn und Raum für das Experiment.
Lutz Hüning Möbel
Dare Studio :: Collection
DRILL DESIGN
PHLOEM STUDIO // Fine furniture and cabinetry
bétonnerie : mobilier design, objets et aménagements en béton /
Ancien élève du lycée de l'Ameublement de Revel, où il a suivi une formation en ébénisterie d'art et obtenu un Diplôme des Métiers d'Art (DMA), Richard Fournier a été le salarié de plusieurs ateliers d'ébénisterie renommés. Parmi ces ateliers, celui de Philippe Moine, designer et créateur de mobilier. L'évolution du mode de collaboration entre les deux hommes a conduit en 2007 à la création de L'Atelier. Richard Fournier, de par sa formation et son parcours professionnel, a pu se faire une idée précise de ce qu'est le métier d'ébéniste aujourd'hui. Il a compris l'importance de s'appuyer sur le patrimoine technique de sa profession et appris à le confronter à des considérations actuelles.
L'atelier : Ébénisterie Contemporaine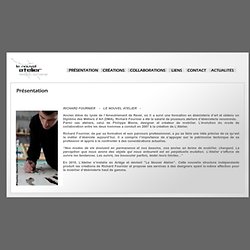 uhuru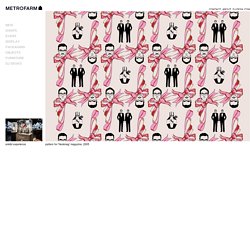 Showroom @ Nike Stadium, Berlin 2012 NSW Sneaker and Apparel Display, 2011 for Nike @ Flashgib, Stuttgart (Mirrors, Powder Coated Steel) Photography by Corinna Jacobs Internally-Lit Exhibition Stand, Revolving Jacket Podium & Display System, 2010 for Nike @ Sneakerness, Cologne Smart Future Minds Trophy, 2010 (Solid Engraved Aluminium) Windrunner-Jacket Shop Interior & Display Rotunda, 2009 for Nike @ Peek & Cloppenburg, Berlin (Transfer on Sailcloth)
METROFARM: Home