PROJECTS
Halloween Sites & Activities
Malaga Walking Tours - About Us
Trabajar en Noruega
el Poder de la Naturaleza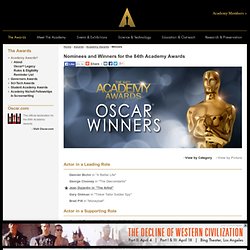 Winners for the 84th Academy Awards
Home : Awards : Academy Awards : Winners Actor in a Leading Role Demián Bichir in "A Better Life" George Clooney in "The Descendants" Jean Dujardin in "The Artist" Gary Oldman in "Tinker Tailor Soldier Spy" Brad Pitt in "Moneyball"
38th Student Academy Awards - "Tuba Atlantic," Hallvar Witzø | Video | The Academy
NORSKKURS NORWEGIAN COURSE
The Benefits of Bilingualism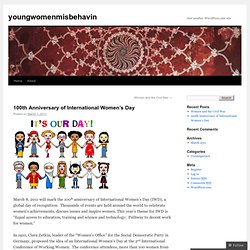 March 8, 2011 will mark the 100 th anniversary of International Women's Day (IWD), a global day of recognition. Thousands of events are held around the world to celebrate women's achievements, discuss issues and inspire women. This year's theme for IWD is "Equal access to education, training and science and technology: Pathway to decent work for women." In 1910, Clara Zetkin, leader of the "Women's Office" for the Social Democratic Party in Germany, proposed the idea of an International Women's Day at the 2 nd International Conference of Working Women. The conference attendees, more than 100 women from 17 countries, unanimously approved the suggestion.
100th Anniversary of International Women's Day | youngwomenmisbehavin
Women's History
Women face bias worldwide - UN "Women are discriminated against in almost every country around the world, a UN-commissioned report says... 70% of the world's poor are women and they own just 1% of the world's titled land." (BBC) Children's Encyclopedia of Women (by third and fourth grade students at Pocantico Hills School in Sleepy Hollow, NY.) with a timeline and Important Dates in Women's History Women's History Month (Teacher Planet) Lessons and Units - Worksheets - Women in History - Other Resources Women who changed History (teacher.scholastic.com) Women's History : Timeline / Quiz / Video / Classroom...
Common Core Lessons & Resources Is your school district adopting the Common Core ? Work these new standards into your curriculum with our reading, writing, speaking, social studies, and math lessons and activities. Each piece of content incorporates the Common Core State Standards into the activity or lesson. Top 10 Galleries Explore our most popular Top 10 galleries, from Top 10 Behavior Management Tips for the Classroom and Top 10 Classroom Organization Tips from Veteran Teachers to Top 10 Free (& Cheap) Rewards for Students and Top 10 Things Every Teacher Needs in the Classroom .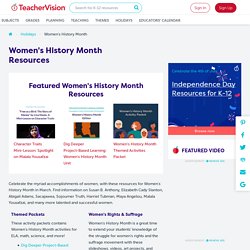 Women's History – Teacher Resources
International Women's Day
ESL and EFL Vocabulary Lessons
Over the course of history languages continually infiltrate each other, as words are spread by conquest, empire, trade, religion, technology or - in modern times - global entertainment. A good surviving example of this process is the line in western Europe dividing the Romance languages (those deriving from a 'Roman' example) from the Germanic tongues. The Romance family includes Italian, French, Spanish, Portuguese and Romanian (the result of a successful Roman campaign in the 2nd century AD). The Germanic group is English, Dutch, Flemish, German, Danish, Norwegian, Swedish and Icelandic.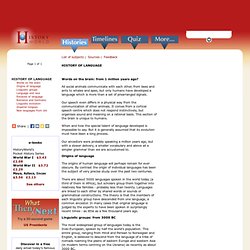 HISTORY OF LANGUAGE
Speaking in Tongues: The History of Language - Episode # 1 Let There Be Words
Online whiteboard for drawing & team collaboration - Interactive whiteboard software
Memiary for Education
Delicious cell project created by a 7th grade science student. My son's The Scarlet Letter Project. It was all I could do to keep him from making an F on this one because it looked and smelled so good. As yummy as both projects look do they really teach others about cells or Nathaniel Hawthorne's literary masterpiece? It is getting close to the end of the term and that usually means project time. This morning the 7th grade students from one team were bringing in all kinds of ways to show parts of cells for their science class.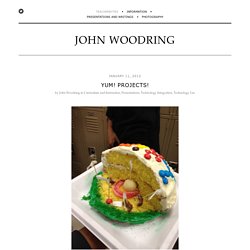 Yum! Projects! - Teacherbytes - johnwoodring
Science Fair Central- great ideas on things to focus on and things to avoid with your science fair project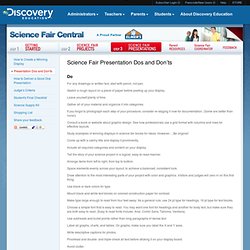 Do For any drawings or written text, start with pencil, not pen. Sketch a rough layout on a piece of paper before pasting up your display.
Science Fair Central: Students should start a shopping list as soon as they have chosen a topic.
Your display can reflect your personality: Is every inch of my locker or bedroom covered with magazine clippings, posters, stickers, and sticky notes? Or am I more of a minimalist? What's my idea of a good time: scrapbooking or skateboarding? Is the presentation the part of the science fair I've been waiting for, or is that the part I dread?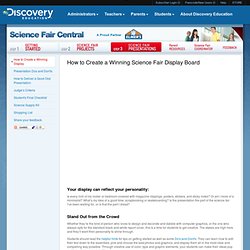 Web Poster Wizard Home
GCSE English Revision Notes and KS4 Resources | Revision Centre
url: http://www.nga.gov/kids/zone/ title: The Art Zone description: url: http://www.zefrank.com/snowflake/ title: Design Your Own Snowflake url: http://www.zefrank.com/flowers/
Fun Art Sites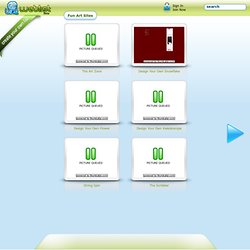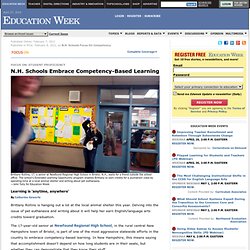 Published Online: February 7, 2012 Published in Print: February 8, 2012, as N.H. Schools Focus On Competency Brittany Rollins, 17, a senior at Newfound Regional High School in Bristol, N.H., waits for a friend outside the school office. The school's Extended Learning Opportunity program enables Brittany to earn credits for a journalism class by spending time at a local animal shelter and writing about pet euthanasia.
N.H. Schools Embrace Competency-Based Learning
Data Analysis Project: Ms Ionno's Math Class
Culture and Map Exchange Using Art and Music Description: In this project young students learned about their own country and then shared the information with their ePals in another country.
Global Community
FL@33 presents http://bzzzpeek.com
Euroclub Schools - Welcome
Pablo Picasso Pablo Picass o Worksheet Pablo Ruiz Picasso was born in Málaga on 25 October, 1881.
Euroclub Schools - Pablo Picasso
Euroclub Schools - Welcome
Con todos los avances tecnológicos que existen hoy en día, los teléfonos celulares, los dispositivos portátiles, las computadores, ¿crees que ya no necesitamos los libros ? ¿Cómo sería el mundo sin libros? BOOK: Un producto revolucionario Objetivo: Tírate a escribir
Tira cómica: ¡Qué sería de nosotros sin los libros! | Zambombazo | Fun Spanish worksheets
Gmail - Secondary Ready-to-Go! - February Issue - igportales
Gmail - Upper Secondary Ready-to-Go! - February Issue - igportales