Klær
Saved Items. Features - This Into That. "Take your favorite pair of denim cut-offs that are in need of a makeover before summer officially hits.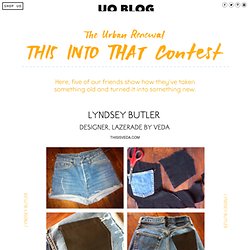 Flip your shorts over and prepare to seam rip the back pocket off. Put some muscle into it! Lay your pocket facedown on the backside of some leather skin and trace its outline with chalk. Monster in the closet - StumbleUpon. Indie Dresses and Indie Urban Clothing - Threadsence.com - StumbleUpon. Shop Whats New at Free People Clothing Boutique. Sweaters :: tobi - StumbleUpon. LOOKBOOK.nu: collective fashion consciousness. A lot of inspiration - StumbleUpon. Really a lot !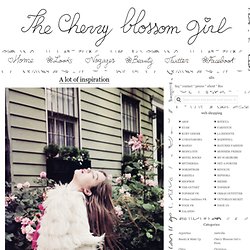 Photos from Souvenirs of a girl alexandrasophie; wildfox; Ikea; Ella May ; Vogue Italia, Hello mr fox, Rodarte, D&L Compagny; Linda Portman, Sadhbh Kennedy, The Virgin Suicides, deerlings, Claudia Smith, Tim Walker, Nylon, miu miu, Proenza Schouler, Elle, Jil Sander, Charles Anastase, Russh, Giles, Krisatomic, Burberry Prorsum, Alexander Mc Queen, Lula, Dior, Cacharel, The Selby, Topshop, Johnnys bird,Bare Bjarne. Mental_floss Blog & The Quick 10: The Real People Behind 10 Fashion Houses - StumbleUpon. With all of the hype behind fantastically expensive one-named designers, I think we sometimes forget that somewhere down the line, one individual person actually opened up a store and probably never dreamed their clothes would sell for thousands of dollars (with a couple of exceptions, as you'll see).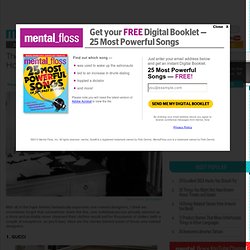 Here are the stories behind some of those one-named designers. 1. Gucci Getty Images Guccio Gucci opened a small saddlery shop in 1906 and started selling practical leather bags to his horsemen customers sometime in the '20s.
---