Radio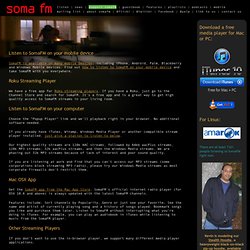 Listen Now!
SomaFM is available on many mobile devices, including iPhone, Android, Palm, Blackberry and Windows Mobile devices. Find out how to listen to SomaFM on your mobile device and take SomaFM with you everywhere. We have a free app for Roku streaming players. If you have a Roku, just go to the Channel Store and search for SomaFM. It's a free app and is a great way to get high quality access to SomaFM streams in your living room. Choose the "Popup Player" link and we'll playback right in your browser.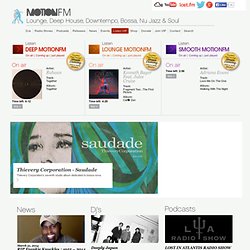 Motion FM | Motion FM – Deep House, Downtempo, Lounge, Nu Jazz & Soul
Dearest listeners, As the popularity of our internet radio station grows, so does the cost of operating it (licensing fees, server bandwith, site hosting, purchasing of new music). Hence, Motion FM needs your help. We have decided to launch a fund-raising campaign to help our annual deficit.
MPR: Classical Programming: Live Streams
Free Music, Listen to Music Free
psyradio * fm - finest electroniX on web