Cosmos
Feb 09, Space & Earth/Space Exploration An artist's concept of the Oort cloud. Credit: NASA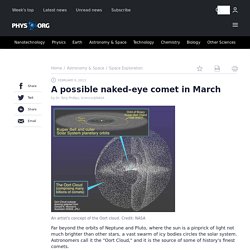 A possible naked-eye comet in March
Map the sky and learn about astronomy with Aciqra
Aciqra is a great free program for astronomy enthusiasts. It will map the sky for you, act as a virtual planetarium (in 2D) and will even track movement of stellar phenomena like planets and stars or even deep space objects (DSOs), and more. Sponsored Links: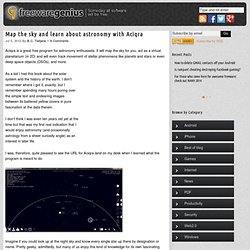 Excitation de la magnétosphère - Le blog de suivi-soleil.over-blog.com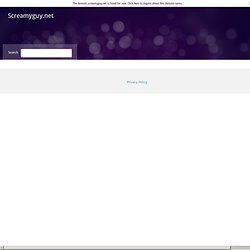 Note: I've updated the applet to show the Feb 09 conjunction between Iridium 33 and Cosmos2251. Press '0' to rewind the clock and see the event. I believe it occurs at ~JD 2454873.20, so you'll get a few close approaches first.
3D Satellite Viewer - screamyGuy
Falcon 1 dans l'espace: SpaceX gagne son pari
Google Earth : bientôt des images encore plus précises
INFORMATION : Si vous souhaitez la survie d'un web libre et gratuit, merci de désactiver votre bloqueur de publicité ou de nous mettre en liste blanche. Pour rappel, la publicité diffusée sur ce site est notre unique source de revenus permettant de vous proposer gratuitement ce contenu en finançant le salaire des journalistes. Plus d'explications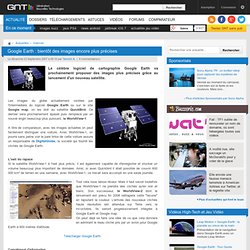 STEREO: First 3-D Images of the Sun
Ciel des Hommes - astronomie et astronautique - actualité - NASA - dictionnaire - cartographie
Droits de l'homme, de la femme, de l'enfant, droits humains, declaration universelle, racisme, tolerance
Coordonnées de villes
Réseau GPS Permanent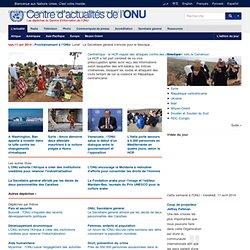 Centrafrique : l'ONU prévoit une crise humanitaire durable sur fond d'insécurité grandissante
Kairn.com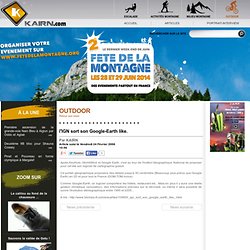 Après KeyHole, WorldWind et Google Earth, c'est au tour de l'Institut Géographique National de proposer pour cet été son logiciel de cartographie gratuit. Ce portail géographique proposera des détails jusqu'a 50 centimètre (Beaucoup plus précis que Google Earth) en 2D et pour tout la France (DOM-TOM inclus).
Les merveilles du monde vues du ciel, photos satellite - ApocalX Maps - Photo satellites, images satelite, image satelitte
Earthnet Online
To better serve Canadians, Natural Resources Canada recently re-organized its website and archived older content. As a result, many pages have been removed and the addresses of the remaining pages have changed.
Géomagnétisme - Calculateur de champ magnétique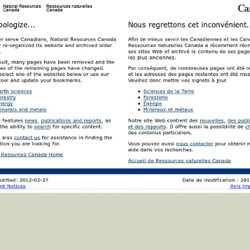 Select Country
Voguez parmi les étoiles - Spéciale Venus Express
Logiciel: WXtrack
Geographical database, places and cities in the whole world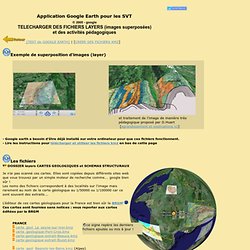 Pédagogie - SVT - Woody's Wild Web Page
Un peu plus d'explications pour télécharger et utiliser ces fichiers kmz - Faire un clic-DROIT sur le fichier kmz et " enregistrer sous " < !
La Grande Muraille de Chine
Crystal Energy Boutique des pierres et cristaux naturels
INDEX
Les pays de l'Asie centrale - Kazakhstan - Kirghizstan - Ouzbékistan - Tadjikistan - Turkménistan