Politcal th30ries
Anarchy In Your Head » Archive » The Slave Test
Are you a slave? Recently I wrote about how governments manufacture and evoke powerful symbols to essentially brainwash us and keep us obedient. I used an analogy of similar tactics in the past to efficiently maintain the obedience of household slaves.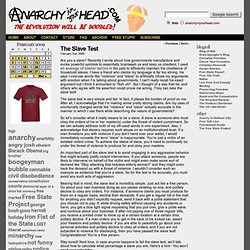 This is a rush transcript.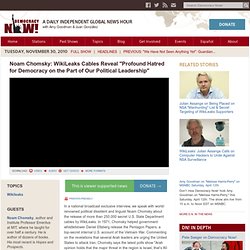 A People's History of American Empire by Howard Zinn
Democracy and militarism
Howard Zinn on taxes and class war
Howard Zinn: "On Human Nature and Aggression."
Property Is Robbery
Chomsky explains anarchism (5 of 5)
Chomsky explains anarchism (4 of 5)
Chomsky explains anarchism (3 of 5)
Chomsky explains anarchism (2 of 5)
Chomsky explains anarchism (1 of 5)
Howard Zinn on Anarchism and Marxism