On the fly
Truecrypt is a practical implementation of paranoia for your PC, and Version 7 has an even bigger stash of goodies to ease your worries, along with better performance. We'll use that app today to illustrate how to create an encrypted folder that others can't explore. Before we begin though, a couple of references.
How To Make Encrypted Folders Others Can't View with Truecrypt 7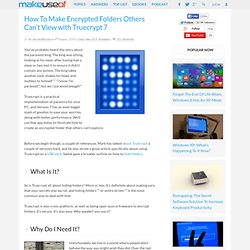 Forums :: View Forum - General
Forums :: Accidently restored incorrect header backup!
Thanks Dan! This pretty much answers my question - I'm screwed. The only backup of the (correct) header for this drive is on a disk that was recently nuked with DBAN before selling it as part of complete machine, so recovery is not an option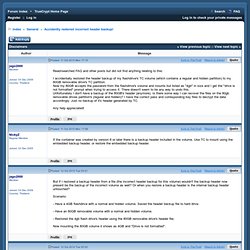 Has anyone tried the GMail Drive Shell Extension and TC together to see if they work?
Forums :: GMail Drive Shell Extension and TC?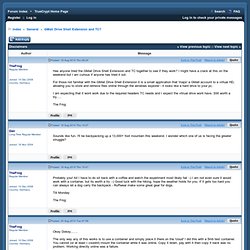 Let's see.
Forums :: Cascading Aes-Twofish-Serphent question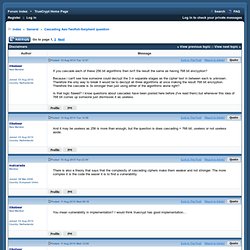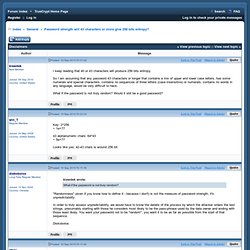 Forums :: Password strength will 43 characters or more give 256 bits entropy?
I keep reading that 40 or 43 characters will produce 256 bits entropy.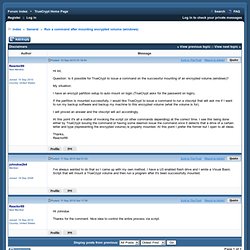 Hi All, Question: Is it possible for TrueCrypt to issue a command on the successful mounting of an encrypted volume (windows)?
Forums :: Run a command after mounting encrypted volume (windows)