Things of interest.
merkley???'s Photostream
New Photography
I like negatives that are sometimes too contrasty or grainy. A number of years ago I saw a printer who was using a little bit of enlarger diffusion in the darkroom. When you're enlarging, remember, your bright areas become the dark areas and vice-versa - enlarger diffusion is when you put a soft-focus filter under your enlarging lens. So, the image that is cast on the printing paper is slightly flared at its brightest points, which are the parts of the scene that will be rendered black . This is a fun trick that gives a very mysterious and intense look as well as polishing away a bit of grain if there's too much in the image. (an image printed on fine-art paper using enlarger diffusion)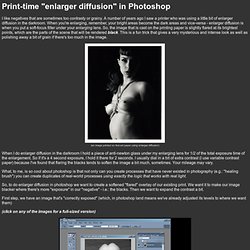 Enlarger Diffusion for Digital Darkrooms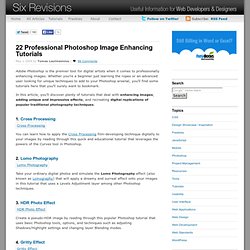 Adobe Photoshop is the premier tool for digital artists when it comes to professionally enhancing images. Whether you're a beginner just learning the ropes or an advanced user looking for unique techniques to add to your Photoshop arsenal, you'll find some tutorials here that you'll surely want to bookmark. In this article, you'll discover plenty of tutorials that deal with enhancing images , adding unique and impressive effects , and recreating digital replications of popular traditional photography techniques . 1. Cross Processing You can learn how to apply the Cross Processing film-developing technique digitally to your images by reading through this quick and educational tutorial that leverages the powers of the Curves tool in Photoshop.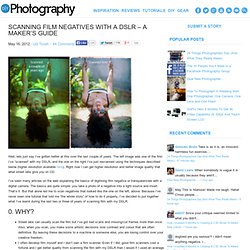 Scanning Film Negatives With A DSLR - A Maker's Guide
Well, lets just say I've gotten better at this over the last couple of years. The left image was one of the first I've "scanned" with my DSLR, and the one on the right I've just rescanned using the techniques described below (higher resolution available here ). Right now I can get higher resolution and better image quality that what street labs give you on CD. I've seen many articles on the web explaining the basics of digitising film negative or transparencies with a digital camera. The basics are quite simple: you take a photo of a negative into a light source and invert. That's it.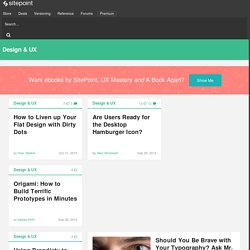 Making precise selections in Photoshop is an essential skill that every designer needs. As a print designer, you will find yourself using selections to remove objects from their background to place within ads. As a web designer, you might extract an image and place it on a website with no background. If you are a photographer, you might make a selection to remove blemishes or other unwanted features from an image. You can't get around it; everyone uses selections, and if you make excellent selections, you'll end up with excellent work.
The Practical Art World
Larry's Cheap Shots
10 Tips to Help Photographer on Google+ Part 1: Google Plus Basics
Danger Ninja
PurePhoto | Perfect & Publish Your Photography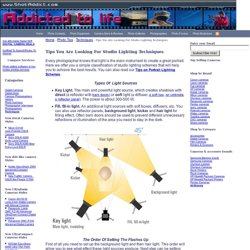 Tips You Are Looking For Studio Lighting Techniques
Every photographer knows that light is the main instrument to create a great portrait. Here we offer you a simple classification of studio lighting schemes that will help you to achieve the best results. You can also read our Tips on Portrait Lighting Schemes . Types Of Light Sources Key Light.
HTML5 Editor
Award Winning orbis™ ringflash – Create beautiful shadowless photos easily!
How to Clean your DSLR Camera & Lens
Las Vegas Model Network - THE Source for Las Vegas Models, Photogs, Actors, & More!