Photography
Last week we learned the basics of video editing, covering everything from the general workflow to special effects and color correction to a primer on encoding and delivery. Here's the complete guide with all the videos and notes in one convenient location. These lessons concentrate primarily on editing video in Final Cut Pro and Adobe Premiere Pro, but that doesn't mean they won't be helpful for other editing software.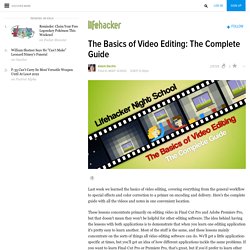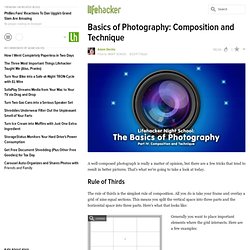 A well-composed photograph is really a matter of opinion, but there are a few tricks that tend to result in better pictures. That's what we're going to take a look at today.
Basics of Photography: Composition and Technique
Want to learn how everything works in Photoshop? We'll help you make your photos better, draw vector graphics, and design a web site. Learn the Basics of Photoshop in Under 25 Minutes - To get started with Photoshop, you need to know what everything does.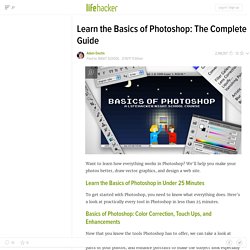 Please Sign In
How to Sell Stock in 3 Easy Steps Grow with iStock Reach Your Potential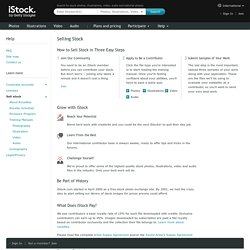 Your Photography Jobs Site @ GetPhotographyJobs.com
Altpick.com : the source for creative talent and information