Javascript
Backbone.js Screencast - Introduction and Views => joey beninghove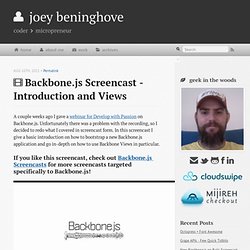 A couple weeks ago I gave a webinar for Develop with Passion on Backbone.js. Unfortunately there was a problem with the recording, so I decided to redo what I covered in screencast form. In this screencast I give a basic introduction on how to bootstrap a new Backbone.js application and go in-depth on how to use Backbone Views in particular.
Update 2011-08-19.
An introduction to JSDoc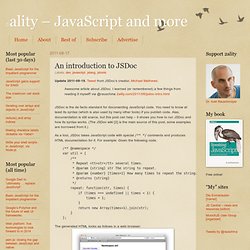 DHTMLX Touch (Alpha) – Web Framework for Mobile & Touch Devices
Accordion v2.0 Demo
Prototype.js : Form
Excerpted from Professional Ajax 2nd Edition by Nicholas C.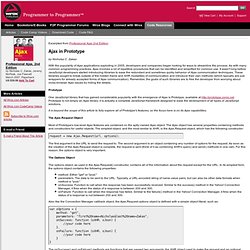 Article : Ajax in Prototype