LinkedIn
Art Gallery - displaying images in a nice way
Art LinkedIn Widgets - Artetics Forum
LinkedIn Widgets for Joomla!
Developer Network: Using OAuth with the LinkedIn APIs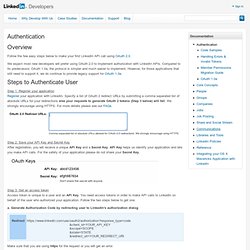 Overview Follow the few easy steps below to make your first LinkedIn API call using OAuth 2.0 . We expect most new developers will prefer using OAuth 2.0 to implement authorization with LinkedIn APIs.
Check out the Plugins!The widget framework is no longer under active development. You are encouraged to use the new LinkedIn Plugins instead.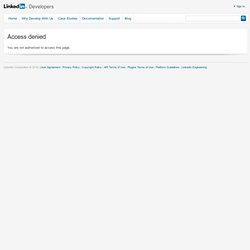 Developer Network: Profile Widget
Developer Network: Share on LinkedIn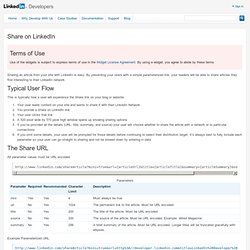 Terms of Use Use of the widgets is subject to express terms of use in the Widget License Agreement . By using a widget, you agree to abide by these terms. Sharing an article from your site with LinkedIn is easy.