Books
Tipography
Victionary. Lenny's Alice in Wonderland site. Excellent Book Covers and Paperbacks | Monday Inspiration | Smas. Advertisement Book covers are hard to design and nice to look at.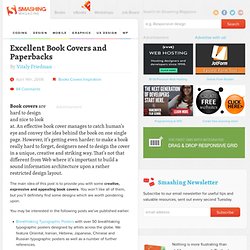 An effective book cover manages to catch human's eye and convey the idea behind the book on one single page. However, it's getting even harder: to make a book really hard to forget, designers need to design the cover in a unique, creative and striking way. That's not that different from Web where it's important to build a sound information architecture upon a rather restricted design layout. Book Covers. CLASSIC - Addendum: Alice's Adventures under Ground. Hi-Can - High fidelity Canopy. Industrial Design A-Z: Charlotte Fiell,Peter Fiell. 1000 Chairs (Taschen 25): Charlotte Fiell. 1000 Lights. 1000 Leuchten. 1000 Luminaires: Charlotte Fiell,Pet.
Case Study Houses: 1945-1966: The California Impetus (Taschen Ba. 100 Houses (Special Edition): Gennaro Postiglione. Bric-a-Brac :: Dead Tired Sleep Mask. MoMA Store - Eames Chair Coasters. Products: Merchandise: Helvetica Notebook. Products: Merchandise: Helvetica Coffee Mug. Products: Merchandise: I Draw Pictures All Day Sketchbooks. B&H Photo Video | Digital Cameras, Camcorders.
Dev/blanket :: Additional Images. Flou. Hip office (LINDO) : hk-ergonomics. Fred's Home. Desmobilia Móveis de Design : LC4. Soviet Posters: The Sergo Grigorian Collection.
---