Tools
STS : SimulTrain
fontpro.com Font Pro - is a free fonts database with awesome typeface testing tool. It provides more than 20,000 free fonts and web fonts. Font Pro has made the process of searching fonts, previewing fonts, collecting fonts, to discovering new font combinations super easy and awesome. This tool can save hours of design time every week. You can start a new project with a blank canvas, and get some pretty detail options in minutes.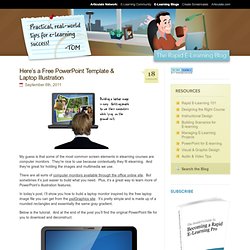 Here's a Free PowerPoint Template & Laptop Illustration
My guess is that some of the most common screen elements in elearning courses are computer monitors. They're nice to use because contextually they fit elearning. And they're great for holding the images and multimedia we use. There are all sorts of computer monitors available through the office online site.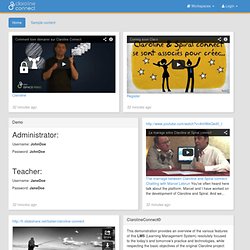 Warning! This is a demonstration platform, so the courses created on it can be deleted without notice. If you are looking for hosting services of Claroline courses, contact us. To test Claroline as a teacher : click on "Create user account"select "Create course website" on the account creation pageand follow the track. Visit the Claroline Documentation website to find help about the platform and the tools.
Claroline: environnement demo