Talie tarota
Initiatory Tarot of the Golden Dawn
integra » Osho Zen Tarot
Wiadomość opublikowana Październik 21st, 2009 przez admin w kategorii Książki , Multimedia , Osho prosimy o chwilę cierpliwości Rating: 7.0/ (3 votes cast) Najczęściej kupowany tarot na świecie.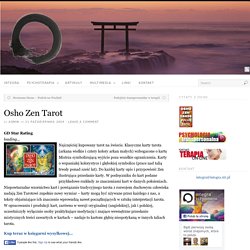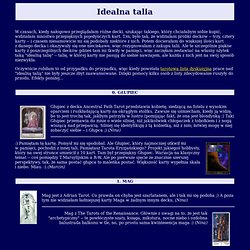 Idealna talia
W czasach, kiedy nałogowo przeglądałam różne decki, szukając takiego, który chciałabym sobie kupić, widziałam mnóstwo przepięknych pojedynczych kart. Tzn, było tak, że widziałam próbki decków -- trzy, cztery karty -- i czasem niesamowicie mi się podobały niektóre z nich. Potem docierałam do większej ilości kart z danego decka i okazywały się one nieciekawe, więc rezygnowałam z zakupu talii. Ale te szczególnie piękne karty z poszczególnych decków gdzieś tam mi tkwiły w pamięci, więc zaczęłam zestawiać na własny użytek taką "idealną talię" -- talię, w której karty nie pasują do siebie nawzajem, ale każda z nich jest na swój sposób niezwykła.
Browse - Crowley
Browse - Tarot of the Spirit
Browse - Phantasmagoria
Browse - Folklore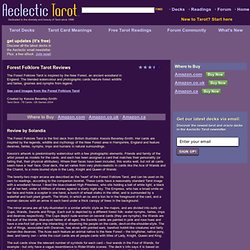 The Forest Folklore Tarot is the first deck from British illustrator, Kessia Beverley-Smith. Her cards are inspired by the legends, wildlife and mythology of the New Forest area in Hampshire, England and feature dwarves, fairies, nymphs, imps and humans in natural surroundings. Kessia's artwork is predominantly watercolour with a few photographic elements.
Forest Folklore Tarot Review at Aeclectic Tarot
Browse - Universal Waite
Aleister Crowley Thoth Tarot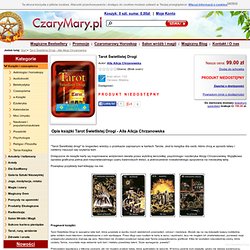 Tarot Świetlistej Drogi, Alla Alicja Chrzanowska
"Tarot Świetlistej drogi" to bogactwo wiedzy o przekazie zapisanym w kartach Tarota. Jest to książka dla osób, które chcą w sposób łatwy i rzetelny nauczyć się czytania kart.
The Wildwood Tarot : Mark Ryan, John Matthews, Will Worthington : 9781859063187
The Druid Craft Tarot: Use the Magic of Wicca and Druidry to Guide Your Life : Philip Carr-Gomm, Stephanie Carr-Gomm : 9781859061442
Inner Child Cards: A Fairy Tale Tarot : Mark Lerner, Isha Lerner : 9781879181823
Mystic Faerie Tarot : Linda Ravenscroft, Barbara Moore : 9780738709215
The Llewellyn Tarot : Anna-Marie Ferguson : 9780738702995