MODE
Misspress. Colette - 213 rue Saint-Honoré 75001 Paris. Le Blog de GQ. 20 vestes et blousons pour la mi-saisonLes beaux jours sont de retour, il est donc temps de remiser sa doudoune au placard et de troquer pulls et gilets pour un blouson printanier.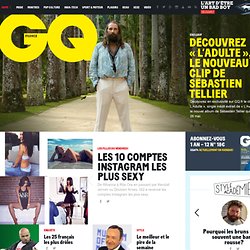 Voici 20 modèles de saison qui ne nous quitteront plus d'ici à l'été. 12 conseils pour bien choisir son jeanLe jean est l'outil de séduction le plus perfectionné au monde. Il indique quel homme vous êtes et surtout quel mec vous voudriez devenir. Pour que le décalage entre rêve et réalité soit le moins violent possible, GQ vous aide à envoyer les bons signaux. Printemps : 23 pièces à moins de 100€Le printemps pointe le bout de son nez et à défaut de faire le ménage, il est temps de songer à renouveler sa garde-robe. Voici quelques idées pour enrichir son style sans se ruiner.
London Attitude. Okcowboy : Société, Tendances, Lifestyle. Bhmagazine.fr - Lifestyle magazine. Passion Luxe / Actualité de l'industrie du luxe (Horlogerie, joa. Gloss My Man. A CUP OF JO. Garance doré. Où il est question de shopping. Le Blog de Betty : Blog mode, blog tendances, photos de mode. Accro de la Mode. Fashionstyle.
Bloc-Mode. Le Modalogue. LesRhabilleurs. Blog Mode + Urban Culture | En Mode Fashion.com. Le blog de la méchante, blog mode, site féminin, blog de fille, Robe Jack Wills, ballerines Topshop, veste en cuir Yves St Laurent, collants Wolford*, lunettes de soleil Armani eyewear* Ça y est vous commencez à en avoir soupé des cerisiers en fleur non ?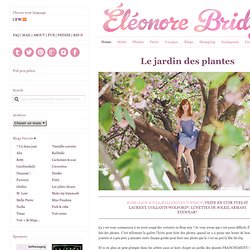 Je vous avoue que c'est assez difficile d'y résister quand on fait des photos. Where in Paris... The Bonafide Hater. Dandy - Webzine Dandies. The Sartorialist. Besnob - infos acides : Mode, shopping, gadgets, culture, access. Mademoiselle Quincampoix. Comme un camion : mode homme, shopping, ventes privées, et tenda. Comme un camion : mode homme, shopping, ventes privées, et tenda. STYLE AND THE CITY - Paris Street Style and Fashion Week. Cool Hunting.
---