Games
Best MMORPG Games | Free MMORPG - XMMORPG ----------- » Browser MMORPG Games
Bombada
Rose&Camellia | NIGORO
Free Flash Games - Bomboozle 2
Description: A sequel to the immensely popular Bomboozle, which has garnered over 50 million plays to date, Bomboozle 2 is a frantic step up on every level! Group like-coloured blobs together in threes or more for oodles of points, and use bombs to create carnage on a massive scale! Run out of possible moves though, and your Bomboozling time is over...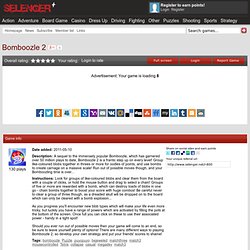 Click The Frog,Play Free Online Click The Frog Game
ColorTangle | Smart-Kit Puzzles and Games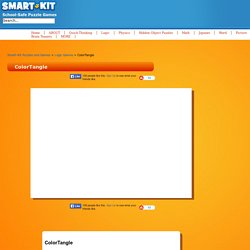 Color Tangle is a game of tangled, multi-colored lines and nodes. Untangle everything to progress to the next, more challenging puzzle! Click and drag the colored nodes to move them around. Each node can pass through like-colored lines. White nodes can pass through any color, and any node may pass through white lines.
Boomshine | Online Games
Red Moon
Instructions: Twenty Numbers is a 'by the numbers' trivia game. In the main game you will be given 20 clues, each corresponding to a number on the board. Click on the number which you think each clue refers to. If wrong, the space will turn red.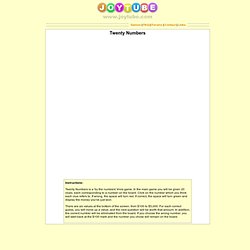 Twenty Numbers
Top health benefits of Milk Bones: Milk contains essential elements that help make bones strong and healthy to aid development including calcium, phosphorous, magnesium and protein, early consumption of milk from childhood helps to ensure strong and healthy bone development. Teeth: calcium and phosphorous in milk and dairy products help the maintenance and development of teeth. Blood pressure: Having your 5 a day and 3 portions of dairy can contribute to better balanced blood pressure.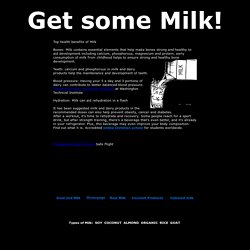 Monkey N Bananas by dedegames - Funny - 9mine.com
Play Youda Legend: The Golden Bird of Paradise and flash games like Youda Legend: The Golden Bird of Paradise
Click to Add as favorite Click to Remove favorite Adventure game created by: isioux ( 3 Feb 2010) Game Description: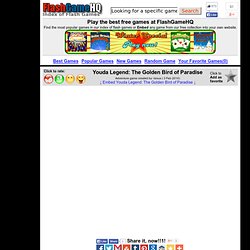 If you love to solve clueless crosswords, you've come to the right place! We've got thousands and thousands of unique clueless crosswords ready and waiting to be solved. Feel free to play casually as a guest, or, if you're a more competitive sort, register a free account and be automatically entered in each of our monthly solving competitions!
Clueless Crosswords - By Puzzle Baron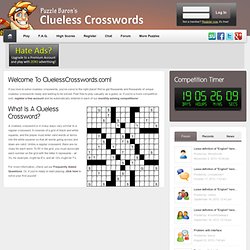 Hedgehog Launch | Action Games | Play Free Games Online at Armor Games
Dawn Of Sorcery | Adventure Games
WHATSTHISW?RD / solutions for t?u?ee
Bobby Nutcase | Play Free Bobby Nutcase Game
A man walks into a bar and orders a beer then looks into his pocket. He does this over and over again. Finally the bartender asks why he orders a beer and after drinking it he looks into his pocket. The man responded "I have a picture of my wife in there and when she starts to look good then I'll go home". A hotdog walks into a bar and orders a beer. The bartender replies "Sorry, we don't serve food here".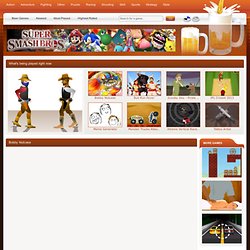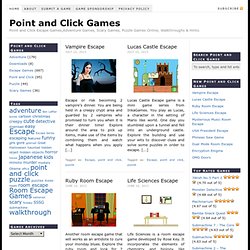 Habla Kadabla May 31, 2013 Habla Kadabla is a point and click adventure game from MouseCity. You play as Habla who owns a magic shop in the town of Moonfield. One night, there was a break-in and someone stole his enchanted cash register with all his cash inside.
Play Reaction | Play Free Flash Games, strategy Games, Online Games at...
CowPlay.com - free online multiplayer chess games community - c...
Reaction Effect
the-last-stand-union-12009.swf from armorgames.com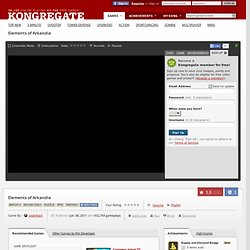 Check your security settings Connection issues are typically caused by security settings on your network or computer. Check that your firewall or router has port 5222 open and allowing traffic. If you are on a school or office network, you may need to contact your network administrator to make the necessary changes. Is your version of Flash current? Some old versions of Flash don't work well with our new chat application. You can go to http://get.adobe.com/flashplayer/ to get the newest version.
Play Elements of Arkandia
Governor of Poker 2 - Free Card Game Downloads fro...
Description Kick gummy bear butts and smash giant doors to escape the dreadful Candy Land! This simplistic game uses nothing more than the left mouse button. The goal of the game is to launch Burrito Bison and smash through the three giant gates to escape Candy Land.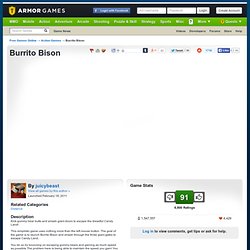 Black Market - Big Block Games
Online Pinball
Toxie Radd 3D - FREE online game - Jay is Games
Obechi | Online Games
A Free-to-play Social Roleplaying Game!
Hotrod Pinball
Icescape 3 - BubbleBox.com Free Online Games - adventure games
Secretnet - FREE online game - Jay is Games