WordPress
More than 170 Best and Fresh WordPress Resources and Blogs, 2012 Edition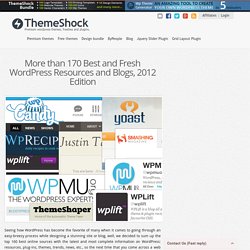 Seeing how WordPress has become the favorite of many when it comes to going through an easy-breezy process while designing a stunning site or blog, well, we decided to sum up the top 160 best online sources with the latest and most complete information on WordPress: resources, plug-ins, themes, trends, news, etc., so the next time that you come across a web design project on WordPress you have a listing to go to that's updated and useful (for real).
Hybrid Core: WordPress theme development framework
Hybrid Core is a WordPress theme development framework for creating solid parent themes.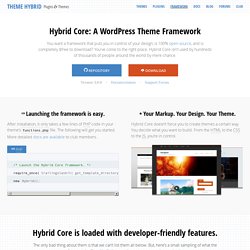 Latest Performance Report for: http://esolworksheets.com/ | GTmetrix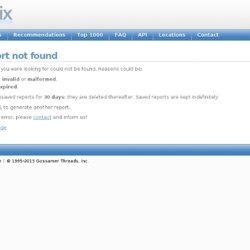 Sorry, but the file you were trying to access could not be found.
Premium WordPress Themes by RichWP
wordpress internet marketing
tutorials
For the majority of articles I write, I begin with a fresh install of WordPress. It's the best way to ensure control when you have people following along and doing exactly what you do. It would be very tedious if for each article I wrote, I had to create an entirely new WordPress instance.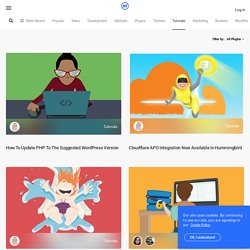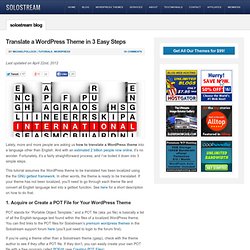 Translate a WordPress Theme in 3 Easy Steps | Solostream
Lately, more and more people are asking us how to translate a WordPress theme into a language other than English. And with an estimated 2 billion people now online , it's no wonder.
Top Solutions for Easy Online Payments on WordPress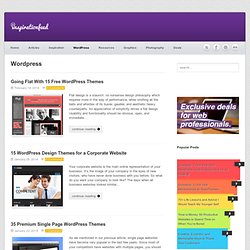 Wordpress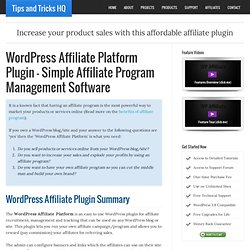 It is a known fact that having an affiliate program is the most powerful way to market your products or services online (Read more on the benefits of affiliate program ).