Good Stuff to share
99¢ Royalty free background music for video, film, website, games. Instrumental production music clips.
Podcast | Download | Stitcher | iTunes This week bossman and I discuss being unpopular in the face of pressure from friends, family, team members, and employees. Bossman references his new "entrepreneurmobile" gratuitously and we ponder the distinctions being 'know-how' and 'know-what' knowledge. How to know when to stop engineering a product and move forward. [...] Continue Reading >>
Bonus Audio ** 10 Game Changing Thinkers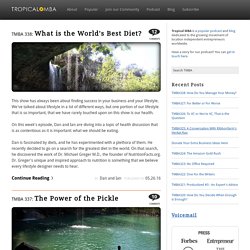 Your privacy is our day-to-day work
What is a proxy? A proxy server is a computer that offers a computer network service to allow clients to make indirect network connections to other network services. A client connects to the proxy server, then requests a connection, file, or other resource available on a different server. The proxy provides the resource either by connecting to the specified server or by serving it from a cache. In some cases, the proxy may alter the client's request or the server's response for various purposes.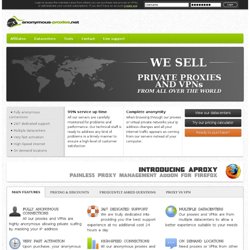 Home - Floating University
In the Fall of 2011 Big Think teamed up with the Jack Parker Corporation to launch The Floating University, an online educational initiative that debuted at Harvard University, Yale University, and Bard College. Seeking to upset the status quo, evolve the structure of higher education, and democratize access to the world's best thinkers, FU's inaugural course, Great Big Ideas, became the most requested class at all three schools where it was offered. FU spearheaded the movement toward open-access higher education, with a focus on professional production values, ease-of-use, top academic talent, and online collaboration between individual learners and participating institutions. Since that time we've seen Harvard, MIT, Stanford, and many more of our best universities take the leap forward, and now, one year after our beta launch, we're pleased to present portions of the Great Big Ideas course offering to all comers.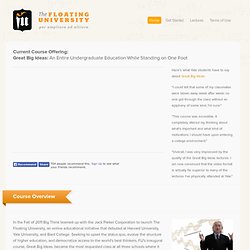 What is PDFescape? - Edit PDF Files Free - Form Fill PDF Files Free
Screenshots
Pinterest Tab App for Facebook Pages
People across industries and across the world use Contactually to make themselves more productive and to maximize their relationship ROI. Business coach uses Contactually to uncover $50,000 in his own sales pipeline …Contactually makes the entire process both easy and immediate.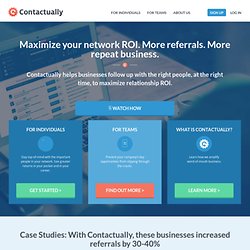 Download Freeware and Shareware Computer Utilities.
Online Event Registration and Management Software | Eventzilla
5 Photo Plugins that Will Pull Creative Commons Images into Your Site
Everyone knows that livening up a post with images helps a lot. But searching for images that have the right Creative Commons license can be a pain. These five plugin will help ease that pain.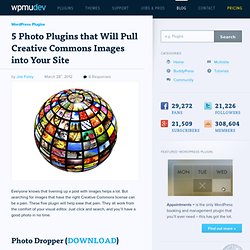 Envato Studio is an online marketplace for freelance services focused on design and web-development. Services range from designing a logo to WordPress customization, and all service providers have been reviewed and recommended by our expert review team. If you were a user of the FreelanceSwitch Job Board (as either a freelancer or client) we recommend you check out Envato Studio. Also check out the Envato Studio Blog.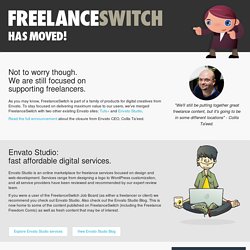 Empower your video. Add apps to any video: YouTube, Vimeo, Facebook. Add a call-to-action.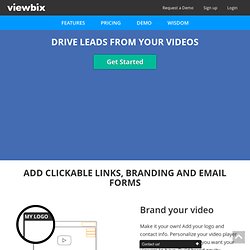 Brand your video Make it your own! Add your logo and contact info.
easel.ly
post written by: Marc Chernoff Email Sometimes the most random everyday encounters force us to stop and rethink the truths and perceptions we have ingrained in our minds.