Good Stuff to share
99¢ Royalty free background music for video, film, website, games. Instrumental production music clips.
Bonus Audio ** 10 Game Changing Thinkers
Your privacy is our day-to-day work
Home - Floating University
What is PDFescape? - Edit PDF Files Free - Form Fill PDF Files Free
Screenshots
Pinterest Tab App for Facebook Pages
Download Freeware and Shareware Computer Utilities.
Online Event Registration and Management Software | Eventzilla
5 Photo Plugins that Will Pull Creative Commons Images into Your Site
Everyone knows that livening up a post with images helps a lot. But searching for images that have the right Creative Commons license can be a pain. These five plugin will help ease that pain.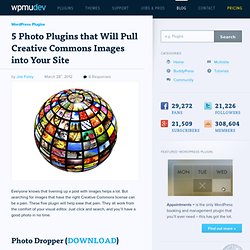 Envato Studio is an online marketplace for freelance services focused on design and web-development. Services range from designing a logo to WordPress customization, and all service providers have been reviewed and recommended by our expert review team. If you were a user of the FreelanceSwitch Job Board (as either a freelancer or client) we recommend you check out Envato Studio. Also check out the Envato Studio Blog.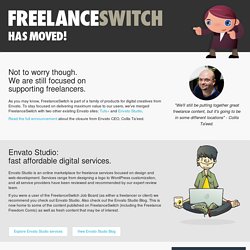 Empower your video. Add apps to any video: YouTube, Vimeo, Facebook. Add a call-to-action.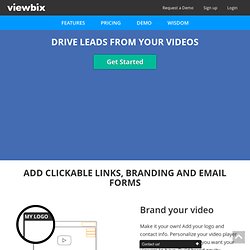 Brand your video Make it your own! Add your logo and contact info.
easel.ly
post written by: Marc Chernoff Email Sometimes the most random everyday encounters force us to stop and rethink the truths and perceptions we have ingrained in our minds.