USA
Imad Naffa Twitter tweets related to: Solar, Stunner, Exports, Products, Energy and more. What China now outsources to the US: fruit-picking | beyondbrics | News and views on emerging markets from the Financial Times. The emerging markets hub News and comment from more than 40 emerging economies, headed by Brazil, Russia, India and China.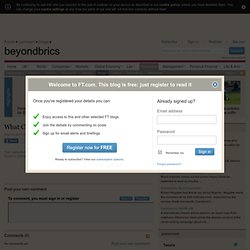 Sign up for our morning news, opinion and markets data round up from the FT and around the web. We have two emails per day - London and New York morning espresso (sent at approx 6am and 11am GMT). Pretty much everything you need to know about beyondbrics is in our About this site page. Why The President Doesn't Present A Bold Plan To Create Jobs And Jumpstart The Economy. Are China and US Destined to Clash? August 1 is Army Day in China.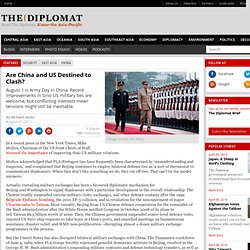 Recent improvements in Sino-US military ties are welcome, but conflicting interests mean tensions might still be inevitable. In a recent piece in the New York Times, Mike Mullen, Chairman of the US Joint Chiefs of Staff, stressed the importance of improving Sino-US military relations. Mullen acknowledged that PLA-Pentagon ties have frequently been characterized by 'misunderstanding and suspicion,' and complained that Beijing continues to employ bilateral defence ties as 'a sort of thermostat to communicate displeasure.
When they don't like something we do, they cut off ties. That can't be the model anymore.' How the deficit got so big. The US continues to rack up more and more debt, with a deficit in the trillions.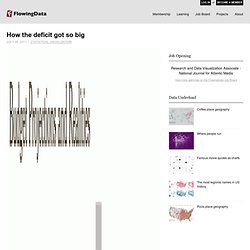 But how did we get here? Teresa Tritch for The New York Times examines: In 2001, President George W. Bush inherited a surplus, with projections by the Congressional Budget Office for ever-increasing surpluses, assuming continuation of the good economy and President Bill Clinton's policies. But every year starting in 2002, the budget fell into deficit. A Tale Of Two Countries: The Growing Divide Between Silicon Valley And Unemployed America. Editor's note: Guest contributor Jon Bischke is a founder of RG Labs and an advisor to Altius Education, Fatminds and Udemy.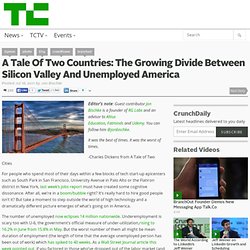 You can follow him @jonbischke. It was the best of times. It was the worst of times. -Charles Dickens from A Tale of Two Cities For people who spend most of their days within a few blocks of tech start-up epicenters such as South Park in San Francisco, University Avenue in Palo Alto or the Flatiron district in New York, last week's jobs report must have created some cognitive dissonance.
---