Social Media- Global
Computer Translator Reads Between The Tweets. One way to follow what's going on in the Middle East and South Asia right now is through social media — Facebook, Twitter and blog posts.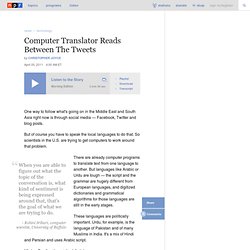 But of course you have to speak the local languages to do that. So scientists in the U.S. are trying to get computers to work around that problem. Generations Around the Globe - Tammy Erickson. By Tammy Erickson | 8:50 AM April 4, 2011 Geography significantly influences the formation of generational beliefs and behavior.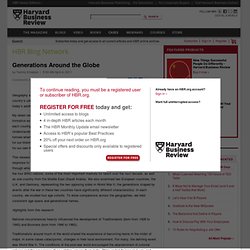 Each country's unique social, political, and economic events shape specific views and attitudes among today's adults. Western generational models cannot be applied broadly to a global workforce. Global Expansion for Small Biz. When Karl Halpert heard that 95 percent of the world's consumers live outside of the United States, he knew it was time to take his New Mexico-based small business global.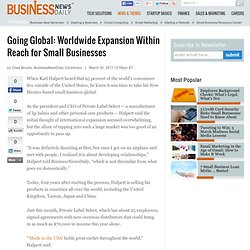 As the president and CEO of Private Label Select — a manufacturer of lip balms and other personal care products — Halpert said the initial thought of international expansion seemed overwhelming, but the allure of tapping into such a large market was too good of an opportunity to pass up. "It was definitely daunting at first, but once I got on an airplane and met with people, I realized it is about developing relationships," Halpert told BusinessNewsDaily, "which is not dissimilar from what goes on domestically." Top Ten Internet Languages.
The Unicode Consortium The Unicode Consortium enables people around the world to use computers in any language.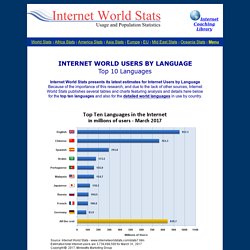 List of Official Languages Wikiverse list of the official languages of sovereign countries. La Francophonie Find the French speaking states in the world.
---