Coocktails_
Yelptini by msernst - Ingredients: Gin, Sour mix, Cranberry juice, Lime
Almost Heaven recipe
Lime Cordial Recipe at Epicurious
Ingredients: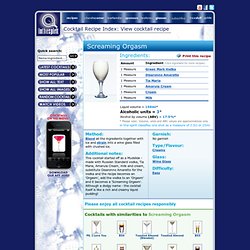 Screaming Orgasm Cocktail Recipe
Ingredients: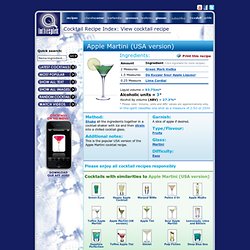 Apple Martini (USA version) Cocktail Recipe
Fruit Liqueurs
fruit liqueurs Substitutes: fruit wine OR fruit syrup OR extracts (use much less) Varieties: apricot liqueur Notes: This liqueur tastes like both apricots and almonds.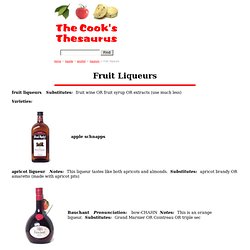 Summer Cocktails - Fruit Cocktails
Cocktail recipes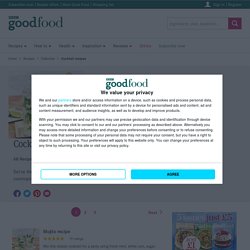 Add a sparkle to your party with a selection of refreshing and sophisticated cocktail recipe ideas, such as the classic Champagne cocktail.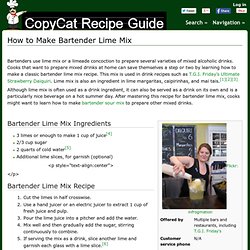 How to Make Bartender Lime Mix - Copycat Recipe Guide
Bartenders use lime mix or a limeade concoction to prepare several varieties of mixed alcoholic drinks.