Iloveyourvideo
I Love Your Video
Advertising manchild with a blog. Tweeting the most interesting music videos on the internets. And other video crack worthy of a follow.
Sahtyre - DMT
YUKSEK - Off the Wall (clip officiel)
Benga - I Will Never Change
It's been an overwhelming—and hilarious—week for us here at Texts from Hillary (TFH). What started as a joke at the bar between two friends turned into a national conversation about Secretary Clinton and went as far as talks about 2016. After a week that included 32 posts, 83,000 shares on Facebook, 8,400 Twitter followers, over 45K Tumblr followers, news stories around the world, Renee Montagne from Morning Edition saying "ROFL," a Maureen Dowd column, and a tweet from ?
Texts from Hillary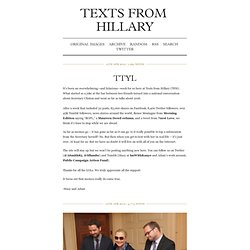 I WILL FEAST ON YOUR SOUL
To Rome With Love Trailer HD
Melody Thornton - Smoking Gun - Official Music Video
『ゾンビアス』 予告編≪海外版≫
Realigning My Thoughts on Jasper Johns (intro)
Google+: There's more to explore
Pingu: Pingu Dreams
Laurent Garnier ft. LBS Crew - Jacques in the Box
Amsterdam is all in
Rocawear Presents JAY-Z From "Marcy to Barclays" Commercial
Charlie Sheen is Reborn - Commercial Bavaria
Kate Upton for DIRECTV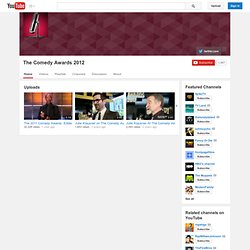 ComedyAwards
The Comedy Awards 2012 is the second annual blockbuster event dedicated to celebrating the art of comedy. This historic, one-night-only celebration will honor the most talented writers, directors, actors and stand-ups, who provided the laugh track to our lives this past year: the pioneers who pushed boundaries; the TV shows that we rushed home for; the movies that are etched into our collective pop-culture memory; the stand-up comedians and the viral videos that make us laugh every day.
Project Glass: One day - Parody