Places to Go
National Cryptologic Museum. The National Cryptologic Museum is the National Security Agency's principal gateway to the public.
It shares the Nation's, as well as NSA's, cryptologic legacy and place in world history. Located adjacent to NSA Headquarters, Ft. George G. Meade, Maryland, the Museum houses a collection of thousands of artifacts that collectively serve to sustain the history of the cryptologic profession. Here visitors can catch a glimpse of some of the most dramatic moments in the history of American cryptology: the people who devoted their lives to cryptology and national defense, the machines and devices they developed, the techniques they used, and the places where they worked.
Haunted houses in Baltimore Maryland - Bennett's Curse Haunted Attractions - The Best in Maryland & DC. The Gardens Ice House | Home Page. The Venus Theatre Play Shack - Home. Laurel Mill Playhouse - Community Theatre in Historic Downtown Laurel, MD. Toby's Dinner Theatre. The Universal Packing List. Clarkland Farm. Delta Vacations - Delta Air Lines official vacation provider. Ireland Travel : Ireland Trips : Vacation Packages : Tours to Ireland : TenonTours.com. Maryland Temple. The Kunzang Palyul Choling (KPC) Maryland temple is located in rural Montgomery County, a pleasant half-hour drive from Washington, D.C.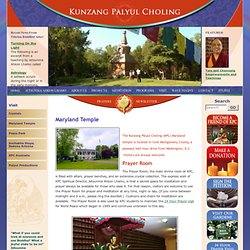 Visitors are always welcome. Prayer Room The Prayer Room, the main shrine room at KPC, is filled with altars, prayer benches, and an extensive crystal collection. The express wish of KPC Spiritual Director, Jetsunma Ahkon Lhamo, is that a sacred space for meditation and prayer always be available for those who seek it. For that reason, visitors are welcome to use the Prayer Room for prayer and meditation at any time, night or day.
---