Folksonomy
Term Extraction Documentation for Yahoo! Search Web Services. The Content Analysis Web Service detects entities/concepts, categories, and relationships within unstructured content.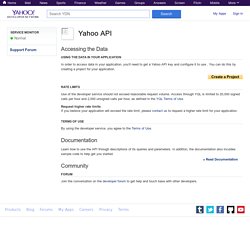 It ranks those detected entities/concepts by their overall relevance, resolves those if possible into Wikipedia pages, and annotates tags with relevant meta-data. Please give our content analysis service a try to enrich your content. Accessing the Data Using the data in your application. Create tag cloud. You've seen it for the first time (as far as I know) on Flickr and you're seeing it on major websites as well.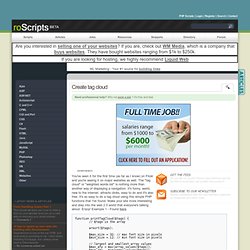 The "tag cloud" or "weighted words list" is nothing more than another way of displaying a navigation. It's funny, weird, new to the internet, attracts clicks, easy to do and it's also free. It's so easy to do a tag cloud using this simple PHP functions that I've found. The Several Habits of Wildly Successful del.icio.us Users » Slac.
---